Union Rescue Mission improves communication and transparency
Union Rescue Mission (URM) is a nonprofit organization dedicated to "sharing the compassion of Christ" with those in need. Established in 1891, the organization is one of the largest rescue missions in the country and the oldest in Los Angeles. When it came time to update its information technology tools, URM selected UpKeep's mobile solution to manage maintenance work orders.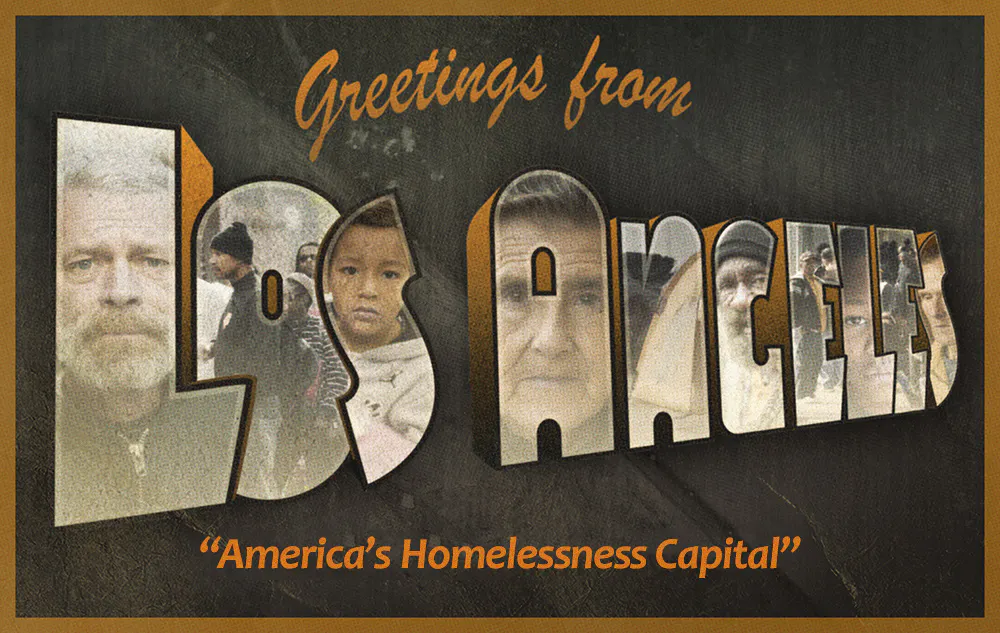 Challenge
As a nonprofit organization, URM had limited resources for things like IT hardware, software, and tools. For more than a decade, URM made its antiquated system as functional as possible, struggling with an ancient infrastructure and a custom-built in-house software solution. Updates and support had not been available for quite some time, and a change was necessitated to ensure that URM could continue operating when that antiquated system would eventually stop working all together.
Solution
URM selected UpKeep as its new solution just over a year ago. It was important that the new solution be easy-to-use, web-based and offer a good mobile interface. "Most of our maintenance crew are not computer savvy, so it needed to be fairly simple," said Chris Amerine, IT department director of URM. "Cost was a factor, and UpKeep had an attractive price point."
Since its implementation, UpKeep has helped URM streamline its work order process and significantly increase the efficiency of its maintenance team.
Antiquated System Demanded Replacement
Over the last 15 years, URM's IT system became ancient in the world of rapidly developing technologies.
"We were using a custom-built, in-house solution that the developer had abandoned," Chris said. "It lacked a whole host of features, had a thick client on the desktop, and was not web-based. We also had to retire the infrastructure that it was running on. We couldn't support the server equipment anymore."
If someone submitted a maintenance ticket in the old system, a manager would print it out and hand it to the tech. Usually, the ticket only included vague, unstructured data that was inadequate to complete the job.
"If technicians needed to follow up with the individuals who made the requests, they had to get on a computer and log in, email the person or find their phone number," Chris said. "It was all excruciatingly manual and stunningly inefficient."
Eventually, URM executives understood that the organization was at risk, using hardware and associated software that was no longer being supported. If a change wasn't made soon, URM could lose the little automated capability it had.
"We knew we wanted a web-based solution because we have maintenance techs that are on the go at multiple sites," Chris said. "We wanted them to be able to manage their work on their phones in the field."
Once the decision was made, the onboarding process and hands-on training went smoothly.
Communication and Transparency Improvements
With the implementation of UpKeep, URM was able to improve communication and transparency for its 11 maintenance techs and about 200 staff requesters.
"We've got a dashboard now, which tells us how many tickets have been created, how many have been closed, and all those standard KPIs," Chris said. "It has definitely saved us time. We have an older building so many things break." UpKeep helps URM stay on top of maintenance requests and work orders.
"Our users actually have an indication as to what's going on with their tickets," Chris said. They can see whether it's been assigned, if there's a hold up, or if it's completed.
"In the previous application, requesters had to open an application, which was fraught with other dangers like whether the application was installed or if the users credentials were good," Chris said. "Users had to be in the office at their desks to use it. Now, requesters can submit and check requests from their phones.
"For example, I actually submitted a ticket after hours while sitting on my couch when I got home," he added. "I happened to remember that I needed to enter a ticket about AC vents so I could enter it from the comfort of my own home and forgot about it. UpKeep makes it so much easier on requesters."
The maintenance technicians also gain transparency from their phones. "They can see what's assigned, anytime, anywhere," Chris said. "Our techs can write down if they are waiting on a part or if there's another problem. We get a better overall picture of maintenance status. The labor that used to be required to get that insight is almost reduced to nothing. For instance, managers no longer have to print out individual requests, compile them by hand, and then call a meeting to see which orders are closed."
Overall Costs Reduced
By switching to a web-based solution, URM no longer had to maintain its antiquated legacy system to host the custom software.
"We eliminated the overhead for maintaining the infrastructure to run the old system," Chris said. "Every year we were buying a post-warranty, aftermarket hardware warranty for the ancient servers, which was more expensive as time went on as equipment got older. We faced potential security issues because we were using Windows 2003 servers, which were no longer supported by Microsoft. Our actual cost savings was in getting rid of the hardware infrastructure that ran the original system as well as costs associated with printing manual tickets and reports."
UpKeep Hack Allows URM to Manage Motor Pool
Although UpKeep wasn't specifically designed to help businesses manage assignment of things like company vehicles, URM found a way to reap additional value by customizing its request portal to do just that.
"If our staff needs to drive somewhere, they can request a vehicle from the motor pool using UpKeep," Chris said. "Previously, employees would have to email the transportation department and arrange the request manually. We added some fields to UpKeep's request portal so now these transportation requests are very structured, complete with departure and return times. It's very helpful to our transportation manager."
From streamlining its work order request process to finding ways to use an existing tool to add more value, URM is an excellent example of how UpKeep customers improve their daily work environments to become more efficient and effective.
Want to keep reading?
Good choice. We have more articles about maintenance!
4,000+ COMPANIES RELY ON ASSET OPERATIONS MANAGEMENT
Leading the Way to a Better Future for Maintenance and Reliability
Your asset and equipment data doesn't belong in a silo. UpKeep makes it simple to see where everything stands, all in one place. That means less guesswork and more time to focus on what matters.