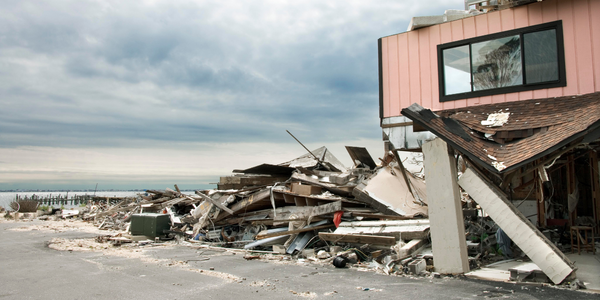 Property managers should protect their buildings before and after a natural disaster with a preparedness plan, high-quality building and resident data, and quick follow-up action. Natural disasters can occur anytime or anyplace, but if you happen to live an in area that's prone to hurricanes and flooding, you can take some extra precautions to protect your property.
Preparedness Plan
There's nothing quite like being prepared when a natural disaster strikes. Take the time to come up with a plan and be proactive when the weather is mild. Review things like your insurance coverage and whether you need to purchase additional flood coverage for any of your current properties. Consider requiring additional coverage for your residents to help protect them in cases of hurricanes or floods.
Put together a list of tasks to implement when a hurricane is on the horizon as well as who will be responsible for things like boarding up windows, reinforcing roofs, and securing outdoor furniture.
Tip:
Be sure to stay on top of
preventive maintenance
such as cleaning gutters and drainage systems and ensuring that things like back-up generators are tested and functioning.
High-Quality Data
Keeping track of both property and resident data can be critical in making insurance claims after a storm. Be sure to record the age and condition of critical assets that help you run your property effectively. Encourage your residents to take pictures of their belongings as well as a physical inventory of personal assets.
All of this information can help you get through the claims process more quickly, and therefore, help you get your property management business back up and running after a natural disaster.
Quick Follow-up
Remember that after a hurricane or major storm hits, you're not the only one trying to recover. The faster you can move, the faster you'll be back to your regular business and income. Before you repair anything, be sure to take a picture of the damage. With the preliminary work you did, you'll have an accurate before and after record for the insurance company or disaster recovery organization. Be responsive in terms of cooperating with your insurance company and what they need. Also, work with your residents to get them back into their homes to assess personal damage as well.