Improving lean reliability involves cutting out obstacles to efficient operation and reducing maintenance costs. Through a combination of record keeping, accountability, and workflow management, facilities managers can transform organizations with lean reliability.
The following tips should give you some specific ideas on what lean reliability might look like in your facility.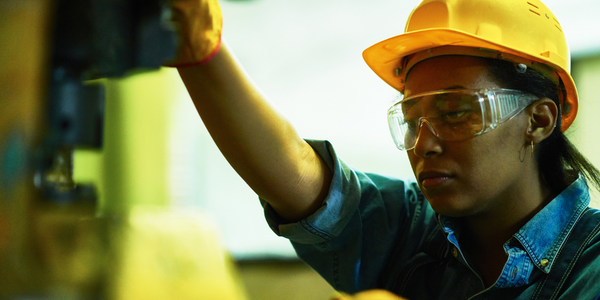 Give operators responsibility over their processes
To start cutting down on maintenance costs, you might want to start giving your equipment operators more responsibility. Have them perform minor maintenance tasks, such as cleaning equipment and performing routine checkups.
Implement 5S and TPM
Having operators participate in maintenance tasks is part of total productive maintenance (TPM) and 5S, which stands for:
Sort
Straighten
Shine
Standardize
Sustain
Your operators can sort, straighten, and shine their work areas, all while leadership spearheads the rest.
Tip: Implementing 5S not only helps you get more of your existing personnel involved in equipment maintenance, but also it also makes areas of improvement more visible.
Cut the fluff from your workflow
Another step toward lean reliability is to cut the fluff from your workflow. Map out the process operators and maintenance technicians must follow in order to complete their daily tasks, and see what obstacles they might encounter along the way. Then work to eliminate those obstacles.
For instance, if poor PM planning causes technicians to make multiple trips to an asset before it's repaired, you might need to make some improvements there.
Plan PM tasks well in advance
In order to make sure preventive maintenance tasks are adequately planned, try to plan them as far in advance as possible. Doing so helps you make sure:
Assets are accessible when an inspection is scheduled
Planned downtime occurs during off-peak periods
PMs are completed on time
Doing so improves schedule compliance and prolongs equipment life.
Track data through a CMMS
Finally, you can use a CMMS to track completed work orders, inspections, MRO inventory, and other maintenance data in your facility. Doing so gives you the ability to see trends in equipment health and workflows, enabling you to streamline your maintenance processes. In addition, you'll be able to plan maintenance more effectively in the future by making certain each task is scheduled based on real data.
Ultimately, improving lean reliability largely comes down to managing information, and a CMMS helps you do just that.