What are common preventive maintenance schedules and checklists for an air handler?
Common preventive maintenance tasks for air handlers includes making sure filters and coils are clean and dampers and ducts are efficient. Beyond a quick visual daily inspection, most air handler maintenance tasks can be performed monthly or annually.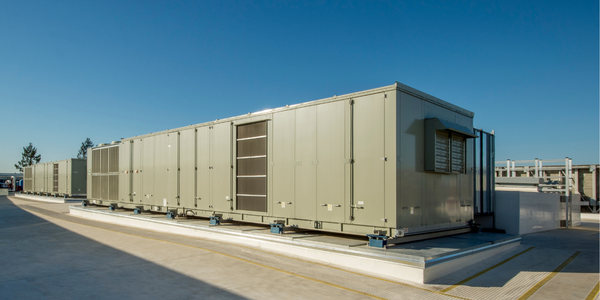 What are Air Handlers?
Air handlers are an important part of an HVAC system and include dampers, ducts, and heating and cooling coils. Constant volume air handlers generate a constant flow of heated or cooled air to a particular zone. Variable volume handlers adjust the volume of the air based on temperature requests and duct pressure.
Tip:
By using a
CMMS
, you can automatically generate work orders to ensure that preventive maintenance tasks are performed on time
.
Introduction to Air Handler Maintenance
Air handler maintenance involves taking care of coils, filters, dampers, and ducts. Coils manage the actual heat exchange between the air and the medium. As a result, they must be kept clean of dust and debris that naturally accumulates over time to maximize efficiency. Filters also contribute to efficiency as well as air quality and should be changed according to the manufacturer specifications.
Dampers and ducts help direct the conditioned air to the proper zones or locations. Dampers should be inspected to ensure they are opening and closing completely and properly. If they are not, they can contribute to ongoing energy wastage. Ducts should be insulated and inspected for leakage, especially at the joints. Adherence to building codes should also be evaluated.
Preventive Maintenance Checklist
Preventive maintenance tasks on air handlers are typically performed daily or a longer-term basis such as monthly or annually.
A quick overall visual inspection is all that is required on a daily basis. However, you'll want to change or clean filters on a monthly basis. Dampers and other system components should also be inspected monthly to make sure they are allowing for good airflow. Filters, tubes, and coils should be checked, cleaned and maintained every year. Check out a sample preventive maintenance checklist for air handlers.
More top checklists:
Want to keep reading?
Good choice. Here are some similar articles!
The Advantages & Disadvantages of Preventive Maintenance
The primary advantages of preventive maintenance come down to reliability. As you keep each asset in good repair, it's less likely to break down.
When should I perform preventive maintenance on equipment?
Begin by checking the OEM manual. This will typically provide you with preventive maintenance guidelines. dffdadfdsfasdfasdfasdf
GET STARTED
Sign up for a personalized tour today.
Information is 100% secure.