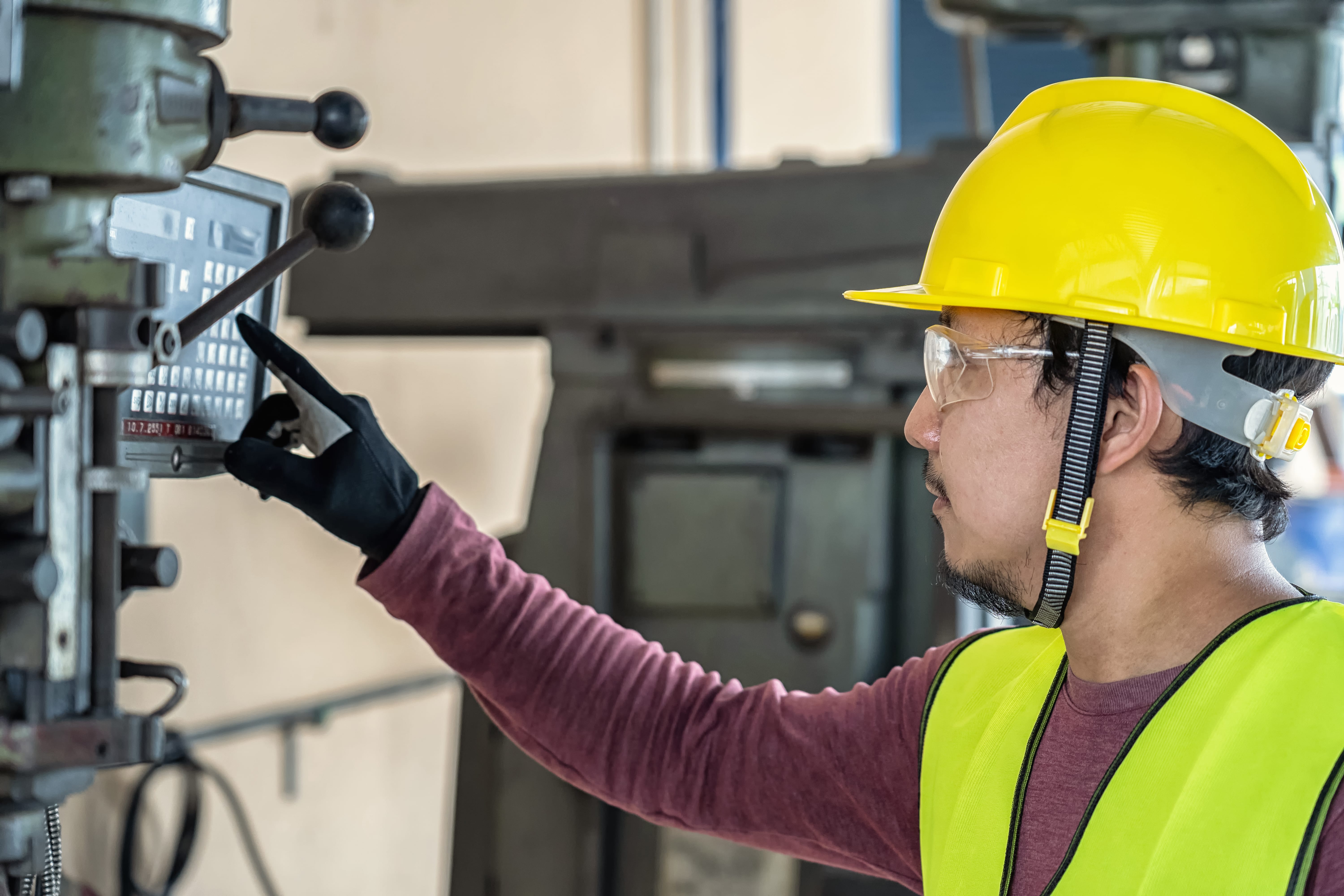 Ultimately, the primary benefits of preventive maintenance come down to reliability. As you keep each asset in good repair, it's less likely to break down, and you ultimately have less downtime over the life of the asset.
Preventive maintenance is a popular system that many businesses, companies, and organizations use to schedule particular maintenance tasks that help assets, machinery, and other equipment stay in good, working condition. Tasks are usually scheduled-based on time or equipment usage. For example, one machine may require lubrication for every 100 hours of operation while another asset may require an inspection or tuneup on an annual basis. Maintenance checklists are often a critical part of a solid preventive maintenance program.
That said, PM is not always the right option for every piece of equipment. Sometimes the costs associated with preventive maintenance actually outweigh the benefits on older or less critical assets.
| | |
| --- | --- |
| Advantages | Disadvantages |
| Less equipment downtime | Upfront costs - keeping equipment well-maintained requires investment |
| Longer asset life | More labor-intensive, so you'll need more staff on hand |
| Fewer interruptions to critical operations | Potential for over-maintenance |
| Increased workplace safety and improved compliance with OSHA | |
| Improved efficiency (assets in good condition perform better) | |
What Are the Types of Preventive Maintenance?
Proper Implementation of a Preventive Maintenance Plan
Determine Your Most Critical Assets
Before you implement a preventive maintenance plan, be sure you have a good understanding of which assets and processes will benefit most. According to IBM, as much as 50 percent of the money you spend creating a preventive maintenance plan can be wasted.
This is primarily because companies are focusing on maintenance tasks that do not prevent failure. It's important to begin by identifying critical assets that have particular failure modes, which can be prevented by a good preventive maintenance plan. Simply checking all equipment and performing maintenance tasks alone will not necessarily improve reliability or performance.
Match Employee Skillsets With Assigned Tasks
Once you identify and prioritize your equipment, move on to the skill set that's required for each maintenance task. By properly assigning tasks to the right level of trained employee or outside consultant, you'll maximize your labor investment. You may want to invest in ongoing training of this team, so they can perform the required maintenance tasks completely and effectively without fail.
The next step in implementing a preventive maintenance program is to set up efficient work patterns for your maintenance technicians. If you can minimize the time technicians spend traveling from one service project to the next, you'll find that your entire maintenance department will run more smoothly and efficiently. In addition, you can schedule maintenance tasks when production lines are naturally down instead of interrupting workflows. The time and travel component can be a big opportunity to save resources in a preventive maintenance program.
Weave Recurring Work Orders Into the Daily Schedule
Once you've established your maintenance schedule, be sure to incorporate frequent inspections before components of parts are expected to break down. That way you'll be able to catch any potential problems early enough to avoid downtime. Most manufacturers can provide recommended guidelines as a starting point. Don't forget to listen to your operators and document all tasks, repairs, and work completed, so that you'll have an accurate record for future reference.
Follow your preventive maintenance schedule as closely as possible. One metric is to compare the number of projects that are scheduled to be completed with those that actually get finished in a particular period of time. Reviewing this KPI regularly can help you gauge your compliance rate.
Advantages of Preventive Maintenance
Let's break this down a bit. First, the benefits of preventive maintenance:
Less equipment downtime
Fewer interruptions to critical operations
Longer asset life
Improved efficiency (assets in good repair tend to operate better)
Increased workplace safety and improved compliance with OSHA
When implemented properly, a preventive maintenance plan results in savings over time as assets last longer, use less energy, and cause fewer interruptions to your processes.
Reducing Downtime Generates Savings
If properly implemented, preventive maintenance programs can generate many benefits for a facility or company. One of the largest benefits is to improve overall equipment and system reliability so that assets and production lines continue to run uninterrupted. Decreasing downtime or eliminating emergency production line breakdowns can often result in significant savings.
Lowering Emergency Maintenance Work Orders
In addition, preventive maintenance programs can reduce the number of unexpected breakdowns and emergency maintenance requests. It can also decrease the amount of money spent on purchasing, shipping, and managing parts on an overnight or rush basis, which can be expensive over time.
Long-term, preventive maintenance programs can help extend the overall lifespan of your equipment and improve its resale value. And, most importantly, you should see an increase in overall efficiency and better compliance with safety and health regulations.
Common Preventive Maintenance Mistakes
Setting Unclear Instructions
Preventive maintenance programs can be complex, and many organizations can make these common mistakes that can cost in both time and money. One of the most common mistakes is to provide unclear and vague instructions. Be sure to create step-by-step instructions with specific measurements and tasks to complete. Remember that directions such as "check this" or "inspect that" mean very different things to different technicians. Unclear instructions can lead maintenance technicians to record a preventive maintenance task as completed without actually finishing the work. Instead, make instructions specific, such as "check that the temperature is at or below 0 degrees F."
Not Outlining Feasible Timeframes
Although having a short window of opportunity where preventive maintenance tasks should be performed is a good idea, it's important to realize that performing them too early or too late both generate problems. If a piece of equipment is over-maintained, a company can be wasting precious labor and money resources. In many cases, maintenance tasks that are performed too frequently do nothing to prevent failure and are essentially a waste of time and resources.
Errors in Prioritization
Before implementing a preventive maintenance program, it's important to prioritize the assets and activities that have the highest chance of preventing failure. By tying preventive maintenance programs to those pieces of equipment that play an important role in keeping your production lines moving or ensuring the safety of your employees, you will reap the most benefits from your preventive maintenance program.
Mishaps in MRO parts
It's important that you have a solid MRO inventory on hand, which will allow your maintenance technicians to have all the tools, testing equipment, or other resources needed to perform their jobs quickly and efficiently. Starting work order only to discover that you're missing key tools is not only frustrating, but also very inefficient.
Forgetting to Document All Completed Work
Finally, it's most important to track your preventive maintenance program so that improvements can be made and problems can be identified. A computerized maintenance management system (CMMS) can help you do just that, providing detailed analysis and reports to help your management team make better business decisions.
Disadvantages of Preventive Maintenance
Now let's look at the drawbacks of preventive maintenance:
Upfront costs of preventive maintenance—keeping equipment regularly maintained requires a bit of an investment
More labor-intensive, so you'll need enough staff on hand
Potential for over-maintenance
The last point is one of the major drawbacks of preventive maintenance. There comes a point where if you're doing too much, the costs of your PM program actually outweigh the costs of reactive maintenance, especially for non-critical assets.
Potential for Over-Maintenance
Even for mission-critical equipment, you might still run the risk of over-maintenance. Some types of failures aren't as threatening to your operations as others, and if you're putting resources into preventing every conceivable type of problem, you may actually be wasting resources on PM. It's important to strike a balance between failure prevention and reactive repair work.
When preventive maintenance programs are applied too broadly, they can end up wasting a great deal of money. In some cases, components, parts, even entire machines should be run to failure. For example, a typical office light bulb should simply be left to operate until it burns out. Nothing catastrophic happens if that lightbulb fails so prematurely replacing it or even periodically inspecting it on a predetermined schedule wastes resources.
Unexpected Failures
In addition, certain components and parts may fail randomly to the point where preventive maintenance can do nothing to consistently avoid that failure. In those cases, it may be more prudent to consider ways to deal with the consequences effectively.
The frequency of preventive maintenance tasks should not be set based on mean time between failure, which is common. Instead, it's important to make this decision based on the useful life of a particular component.
Continuous Training Is Needed for Success
Another downside of some preventive maintenance programs is the fact that ongoing education and training of the field technicians is ignored. The bottom line is if your maintenance technicians do not understand the importance of your preventive maintenance tasks or are not properly trained to do them, they will fail to do them completely and well.
Set Clear Expectations
Some organizations also do not clearly define the difference between failure finding tasks and preventive maintenance tasks. When someone conducts failure finding tasks, they are inspecting a part that may have already failed but is not yet affecting the bigger piece of equipment or a production line.
It's important that preventive maintenance tasks are done on an ongoing, consistent basis. To try to tackle all preventive maintenance tasks in a one- or two-week period of time is often a waste effort.
Finally, a preventive maintenance program should have a champion who is responsible for assigning and improving maintenance tasks as well as leading the effort to collect accurate ongoing information in CMMS.
An Example of an Effective Preventive Maintenance Plan
Let's take an example of a preventive maintenance program for heavy machinery. Such an asset may be one of the most expensive pieces of equipment your business owns, and it can also be expensive to fix. In our example, this asset plays a critical role in the operation of your company on a daily basis.
If this machine costs $100,000 new and requires $30,000 in maintenance and repair over 7,000 hours of operation, we can reduce those costs effectively with a preventive maintenance program. In some cases, preventive maintenance may reduce overall maintenance costs by one quarter. Here's a step-by-step plan in putting a preventive maintenance program in place:
A Step-by-Step Approach to Implementing Preventive Maintenance
1 Commit as a company to a preventive maintenance program
That means you need buy-in from both your top management and your maintenance technicians. Be sure you have the necessary tools and processes in place as well as an individual accountable for the preventive maintenance program.
2: Establish a preventive maintenance checklist for your critical equipment
PM checklists can be based upon manufacturer recommendations or technician experience.
3: Find the major reasons that your critical asset breaks down
By identifying the likely causes of failure, you can build a preventive maintenance program that is directly tied to reducing the chances of that failure. Equipment may break down suddenly with a very obvious cause, intermittently with a less obvious cause, or gradually, as wear and tear decreases the efficiency of the assets. Many failures can be linked to temperature issues, or mechanical problems.
4: Become familiar with your assets
If you are dealing with a brand-new machine, be sure to invest the time in reading the manual and getting to know your equipment as best as possible. Once it's put into operation, be sure to tap the knowledge of the operators and technicians that work with the piece of equipment. They will begin gathering a great deal of knowledge about how the asset operates and what type of maintenance tasks seem to be most helpful. Use CMMS to help document all this information for easy access in the future.
5: Incorporate an aspect of continuous improvement and ongoing training in your preventive maintenance program
Employees must understand how to effectively use their equipment as well as ways to care for their machinery. In addition, if operators are trained as valuable members of a business, they will be more likely to keep an eye out for suspicious equipment activity and sound an early warning.
6: Start with the manufacturer-recommended maintenance schedule
Remember that the producers of heavy equipment tend to spend a great deal of time testing their machinery before customers use it. This can be an excellent starting point to establish a preventive maintenance program. However, you'll want to take into consideration special circumstances such as how your organization is using the equipment, as well as local weather and specific site conditions. A great deal of mud, snow, humidity, and heat may shorten the time required between preventive maintenance activities.
7: Keep track of all information and any changes
As time goes on, you'll be able to accumulate a great deal of information starting with manufacturer manuals and instructions. However, you'll also be able to see what type of maintenance tasks and repairs have been performed over time. The quality of this information will help the management team make smart decisions in terms of future maintenance activities as well as repair and replace decisions down the road.
Conclusion
The bottom line is that a preventive maintenance program can be an excellent way to help a company reduce breakdowns, minimize downtime, improve efficiency, and lengthen equipment lifespan. However, like with any program, it's important to understand what types of situations and what kind of equipment can benefit the most from a solid preventive maintenance program.
Be sure to identify those critical assets that play an important role in the daily operation of your company or are critical to employee safety or environmental compliance. In addition, you'll want to identify potential sources of failures for those pieces of equipment, so that a preventive maintenance program can be directly tied to improve reliability.
Once that foundation has been set, be sure you have the tools, processes, and people in place in order to execute the program successfully. Clear and complete instructions, as well as technician training, will be critical to the effectiveness of a preventive maintenance program. Finally, be sure to have a way to track all the tasks, checklists, and history on an ongoing basis. If high-quality data is collected throughout the process, the management team will have an excellent resource to analyze critical equipment performance and make smarter business decisions in the long run.