Root Cause Analysis vs. Shallow Cause Analysis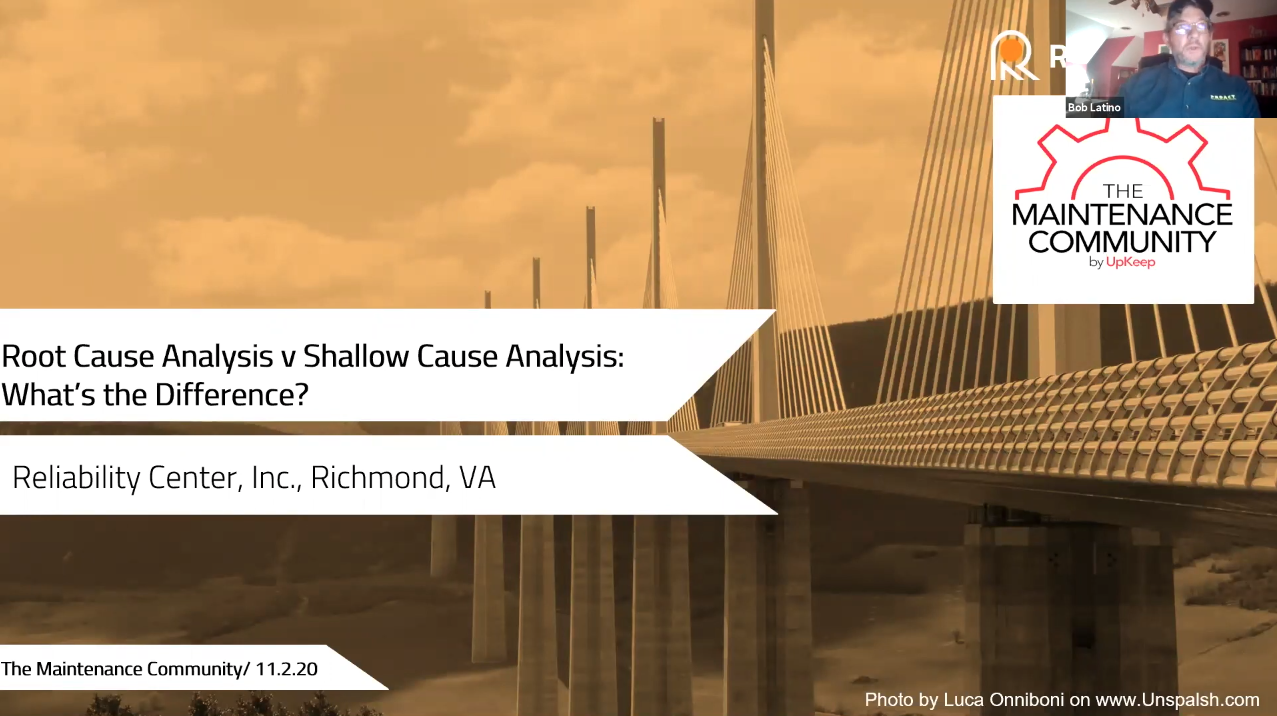 In this webinar, Bob Latino covers the difference between Root Cause Analysis and Shallow Cause Analysis. By watching the on-demand recording you will learn:
How to view Root Cause Analysis as a system rather than a task
Comparisons of common analysis tools
A practical example of Root Cause Analysis
Brought to you by The Maintenance Community Slack Group. Join here for more exclusive events.
UpKeep makes maintenance easy.
Maintenance shouldn't mean guesswork and paperwork. UpKeep makes it simple to see where everything stands, all in one place. That means less guesswork and more time to focus on what matters.
Get a free product tour
Subscribe to the UpKeep blog
The best source of information for customer service, sales tips, guides, and industry best practices. Join us.
Want to keep watching?
Good choice. We have more webinars about maintenance!
EventOctober 26, 2021
What's New In UpKeep
Join Greg Hobbs, UpKeep Systems Engineer, for an overview of our newest features, and how they can bring your whole team together to efficiently and effectively manage your asset operations.
EventRecorded
Using LinkedIn for Professional Growth
In this webinar, Calicia Johnson walks us through step-by-step how to use LinkedIn to your advantage. Learn tips and tricks to better position yourself on LinkedIn and achieve your goals.