Making the Switch from Pen and Paper to UpKeep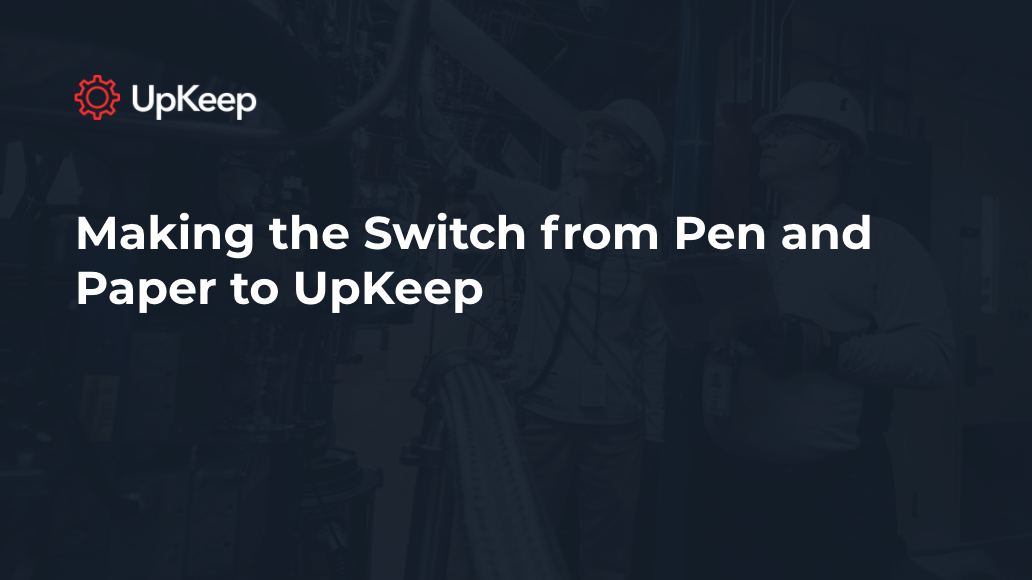 For most organizations, managing maintenance with pen and paper or spreadsheets works until it doesn't. And increased compliance requirements or unplanned downtime can eat into the bottom line.Fortunately, there's a better way. If you're interested in moving from reactive to a preventive process, you don't want to miss this webinar.
Join UpKeep customer Michael Moran, Venue Manager at JAFCO to learn how switching to UpKeep can:
Boost team morale
Save time and increase staff efficiency
Improve your relationship with upper management
Increase communication overall
Brought to you by The Maintenance Community. Join here for more exclusive events.
UpKeep makes maintenance easy.
Maintenance shouldn't mean guesswork and paperwork. UpKeep makes it simple to see where everything stands, all in one place. That means less guesswork and more time to focus on what matters.
Get a free product tour
Subscribe to the UpKeep blog
The best source of information for customer service, sales tips, guides, and industry best practices. Join us.
Want to keep watching?
Good choice. We have more webinars about maintenance!