2021 State of Maintenance Survey Results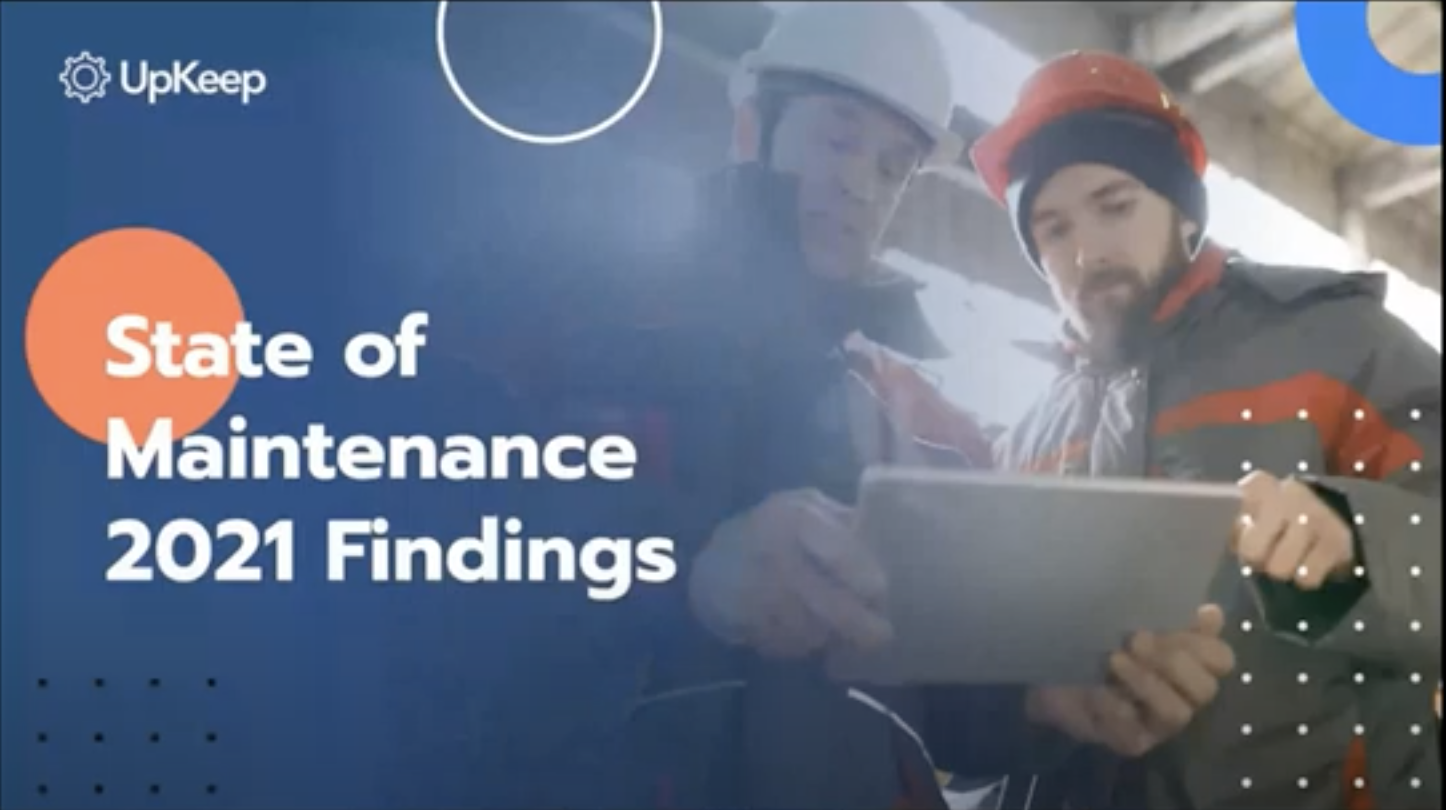 We surveyed over 1,000 maintenance and facilities professionals to learn the current and future trends affecting maintenance teams like yours. Now, we're excited to share the results of what will be the biggest maintenance industry report ever published.
Join the panel discussion between experts from the maintenance and facilities industries on the top trends from the State of Maintenance 2021 report
Panel Speakers:
Ricky Smith, Expert in Residence at UpKeep

Robert Kalwarowsky, Senior Reliability Engineer at Rob's Reliability Project

Ryan Chan, CEO at UpKeep
Brought to you by The Maintenance Community. Join here for more exclusive events.
UpKeep makes maintenance easy.
Maintenance shouldn't mean guesswork and paperwork. UpKeep makes it simple to see where everything stands, all in one place. That means less guesswork and more time to focus on what matters.
Get a free product tour
Subscribe to the UpKeep blog
The best source of information for customer service, sales tips, guides, and industry best practices. Join us.
Want to keep watching?
Good choice. We have more webinars about maintenance!
Event
Root Cause Analysis vs. Shallow Cause Analysis
In this webinar, Bob Latino covers the difference between Root Cause Analysis and Shallow Cause Analysis. By watching the on-demand...
Event
Asset Operations Live: The Benefits of Measuring Teams Based on Why They Do Something Rather Than What They Do
Join us for a deep dive into some of Asset Operations Management's core fundamentals. This webinar focuses on continuous improvement...
Get Started
Sign up for a personalized tour today.
Information is 100% secure.