Facilities Condition Assessment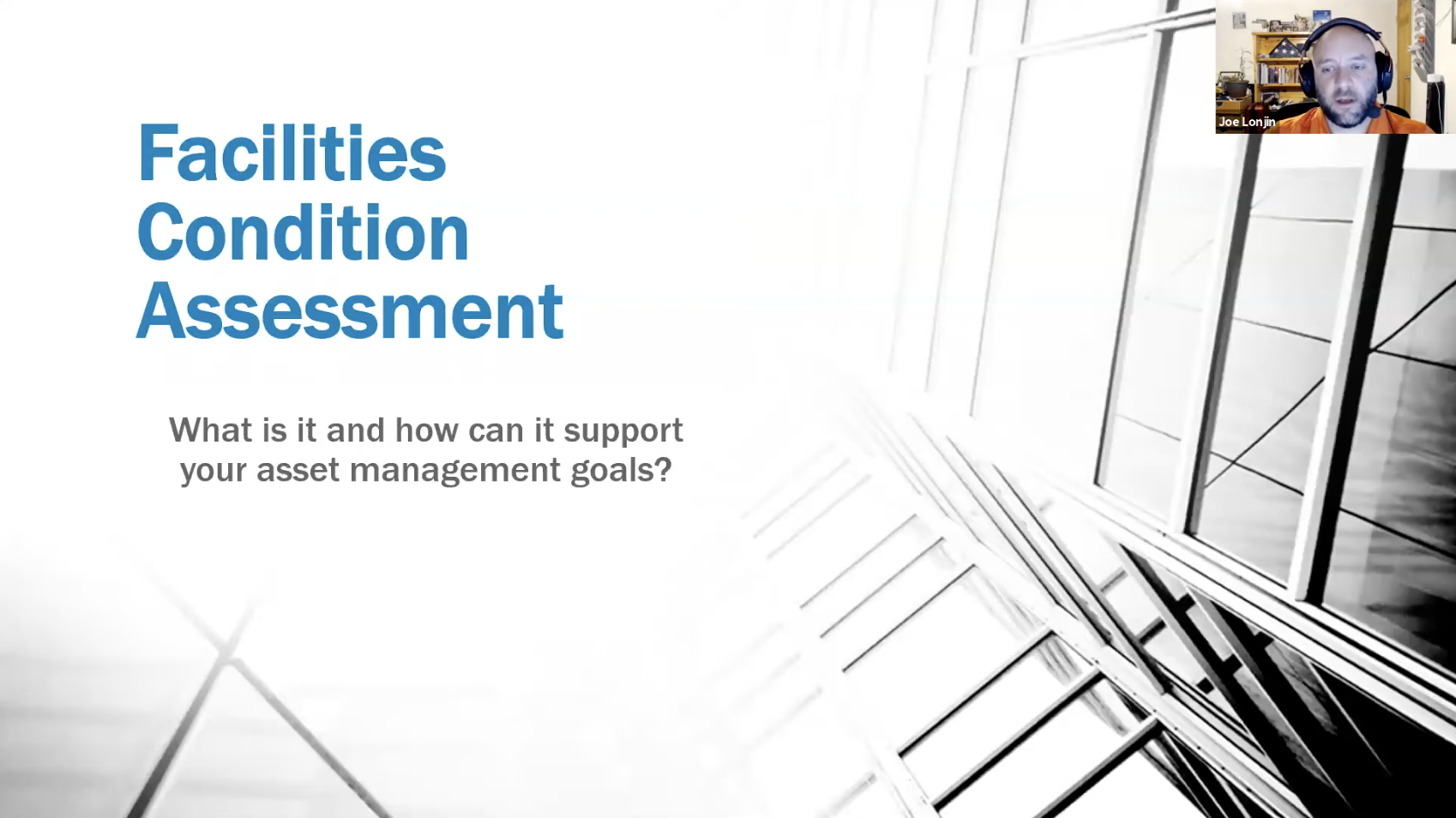 In supporting your asset management goals, it is essential to have the ability to anticipate your needs instead of repeatedly being caught off-guard. Your facilities are some of the most prized assets that you need to keep an eye on. But are you aware of how your facilities are doing? How do you know the condition of your facilities at any given time? And how can you put that information to good use?
In this webinar, we'll look into what a facilities condition assessment is and why it should be part of your asset management strategy. We'll see an overview of the assessment process and how it fits into capital planning, maintenance strategies, and existing maintenance software systems.
The speaker is Joe Lonjin, Performance Management Consultant, Cohesive Solutions
Brought to you by The Maintenance Community Slack Group. Join here for more exclusive events.
UpKeep makes maintenance easy.
Maintenance shouldn't mean guesswork and paperwork. UpKeep makes it simple to see where everything stands, all in one place. That means less guesswork and more time to focus on what matters.
Get a free product tour
Subscribe to the UpKeep blog
The best source of information for customer service, sales tips, guides, and industry best practices. Join us.
Want to keep watching?
Good choice. We have more webinars about maintenance!
EventRecorded
Why We Need to Bridge the Maintenance "Skill Gap" Now
In this webinar, Ryan Chan, CEO and Founder of UpKeep dives into a looming issue in the maintenance and reliability industry - the "skill gap".
EventRecorded
Troubleshooting Equipment Failure Panel
Watch the first part of a panel discussion on Troubleshooting Equipment Failure to learn about the typical warning signs of equipment failure due to lubrication degradation.