Asset Operations Management for Healthcare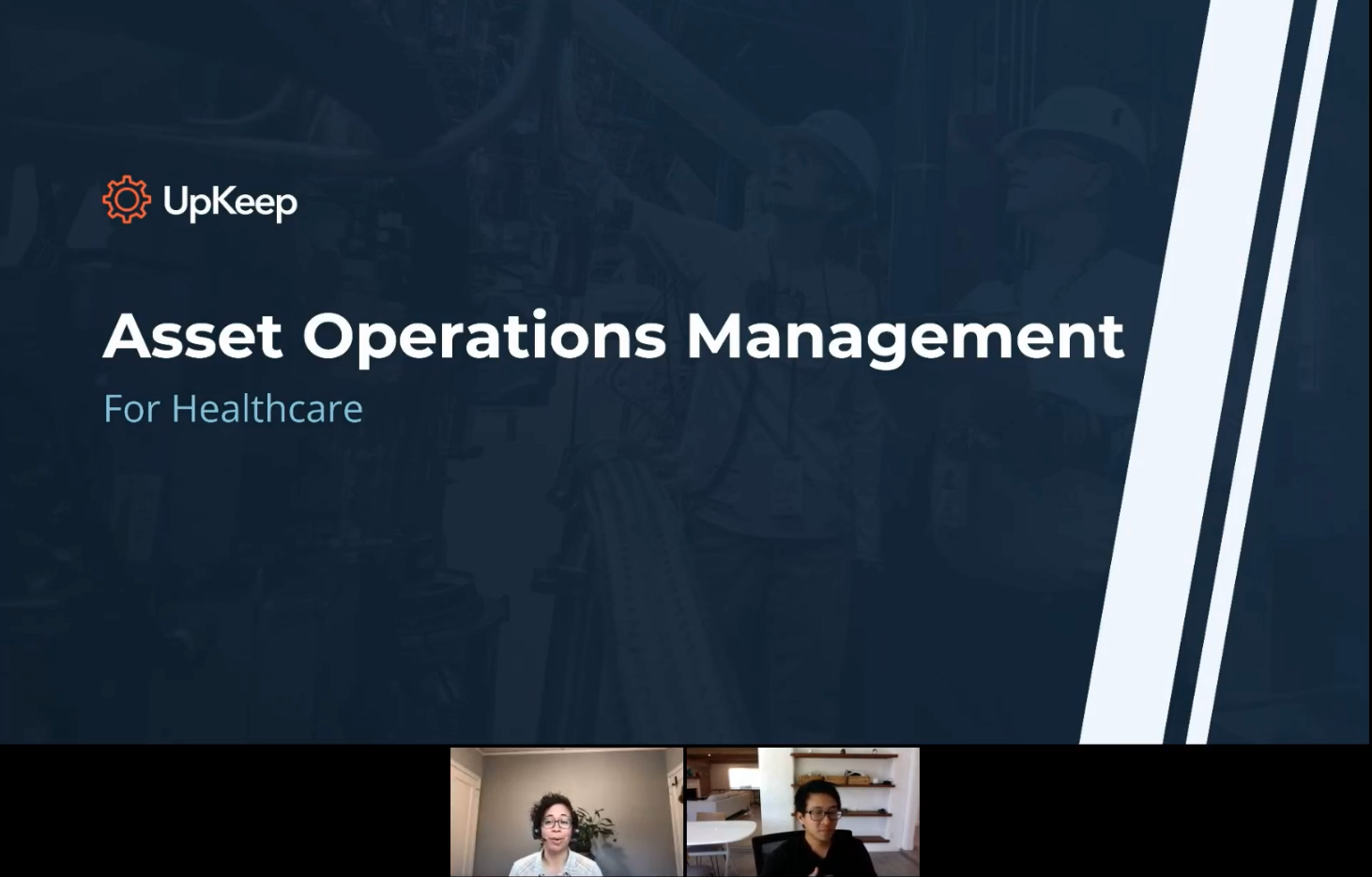 Healthcare operations and facilities management teams face a unique set of challenges, as the reliability of facilities and equipment directly impacts patient care.
Join UpKeep CEO and Founder Ryan Chan to gain a deeper understanding of what the healthcare industry is facing—from regulatory oversight to managing an increasing number of connected devices.
You'll learn:
The top 5 challenges Healthcare facilities and operations teams are facing
Why it's important to mitigate the impact of these challenges
The benefits of bringing maintenance, reliability and operations teams together in a new approach called Asset Operations Management
UpKeep makes maintenance easy.
Maintenance shouldn't mean guesswork and paperwork. UpKeep makes it simple to see where everything stands, all in one place. That means less guesswork and more time to focus on what matters.
Get a free product tour
Subscribe to the UpKeep blog
The best source of information for customer service, sales tips, guides, and industry best practices. Join us.
Want to keep watching?
Good choice. We have more webinars about maintenance!
EventRecorded
Troubleshooting Equipment Failure Panel, Part 2
Watch the second part of this discussion on Troubleshooting Equipment Failure to watch the panel run through a mock RCA facilitation of a lubrication degradation failure mechanism.
EventRecorded
The Future of Maintenance: Asset Operations Management
Watch UpKeep CEO and Founder, Ryan Chan and Henry Pray, Director of Product Management, for "The Future of Maintenance: Asset Operations Management''