Asset Operations Live: Continuous Improvement From Wherever You Are
Asset Operations Management (AOM) unites maintenance, operations, and reliability data to help teams make important business decisions, with full visibility across the entire life cycle of maintenance, asset management, and operations.
Join us for our webinar series Asset Operations…Live!, where we'll take a deep dive into some of AOM's core fundamentals.
This webinar covers the themes outlined in the two AOM pillars:
Everything Measured Can Be Improved
Data Accessible From Wherever You Are
Having data accessible from anywhere would completely transform the way companies make decisions because they would have data to back up all their decisions with confidence. Imagine a world where you're constantly improving upon a base foundation layer and getting exponentially better—in your production, in your maintenance practice, in the future reliability of your equipment. You're taking all these learnings from before and applying them to today. What could you do?
Join Ricky Smith (Maintenance Expert in Residence), George Parada (Global Asset Management Quality & Reliability Manager, Meta) and Ryan Chan (Founder & CEO, UpKeep) to learn the many benefits of data at your fingertips!
UpKeep makes maintenance easy.
Maintenance shouldn't mean guesswork and paperwork. UpKeep makes it simple to see where everything stands, all in one place. That means less guesswork and more time to focus on what matters.
Get a free product tour
Want to keep watching?
Good choice. We have more webinars about maintenance!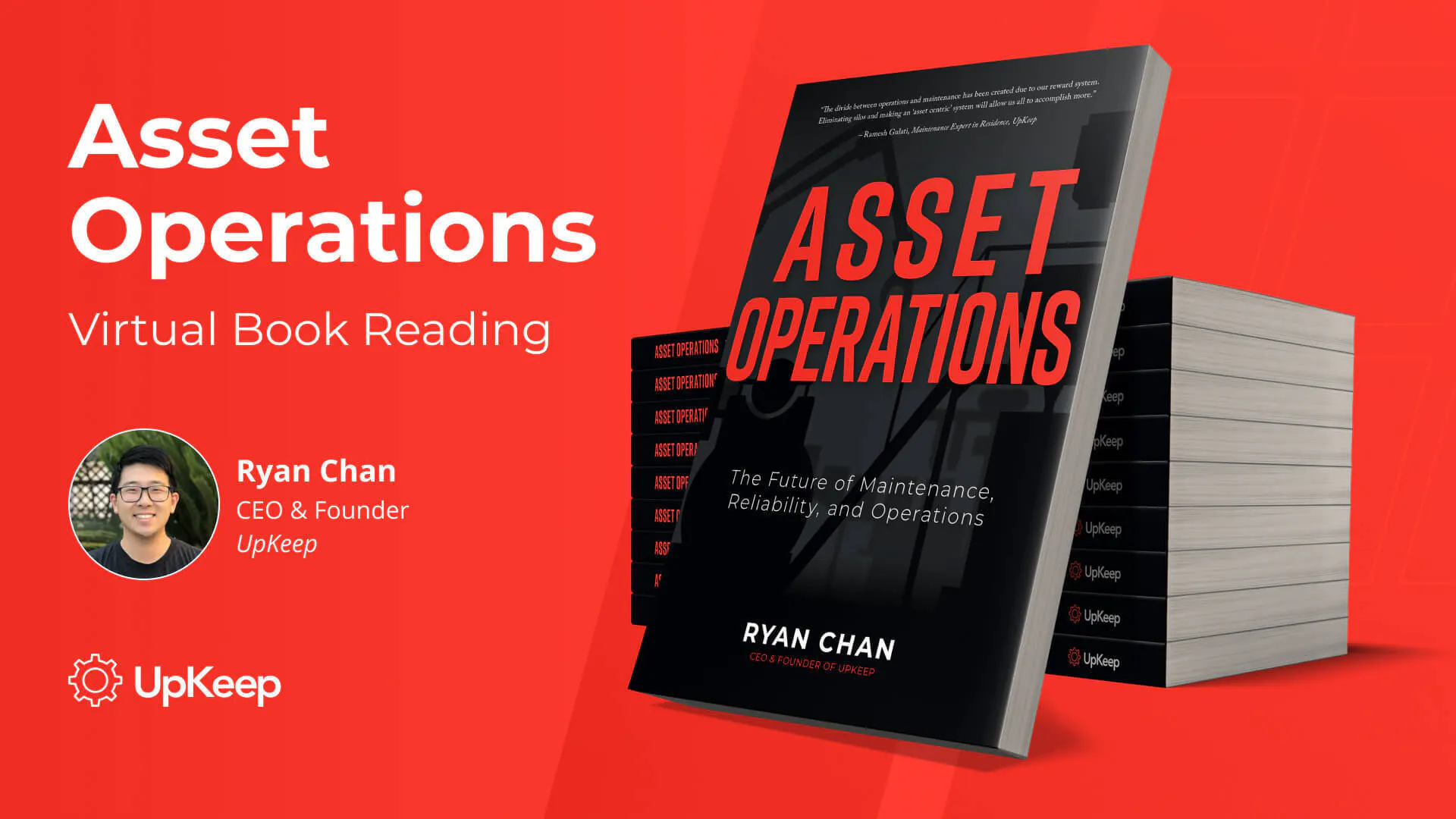 Event
Asset Operations: Virtual Book Reading
Come celebrate with UpKeep CEO & Founder (and now author), Ryan Chan, on the release of his new book, "Asset Operations"!
Learn more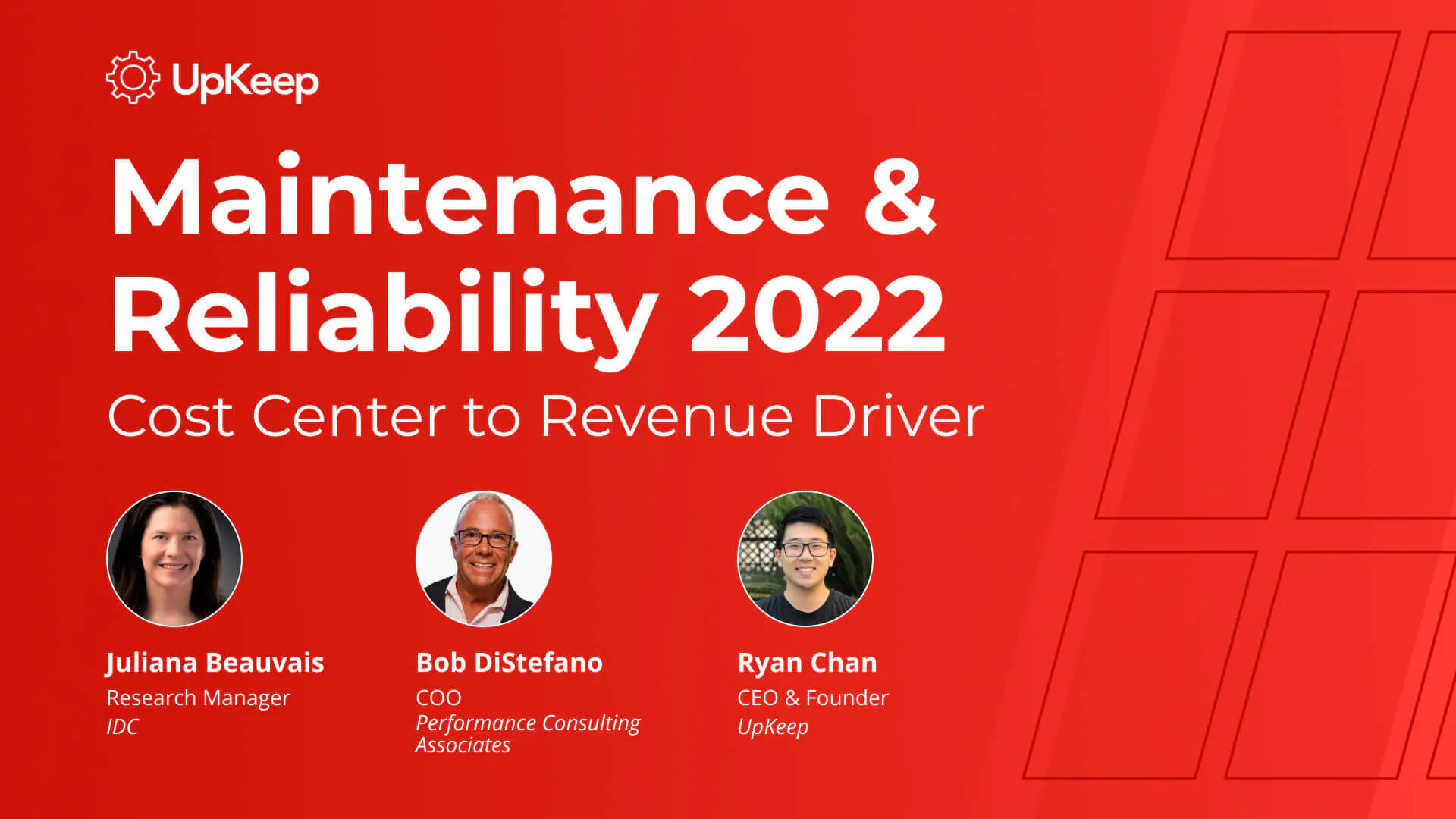 Event
Maintenance & Reliability 2022: From Cost to Revenue Driver
Learn how maintenance, operations and reliability professionals can leverage technology to chart a new course and earn a seat at the revenue table.
Learn more