How does facilities management support compliance in health care facilities?
Facilities management can help health care facilities track and address maintenance-related data. Using this data, an organization can monitor their emergency preparedness, infection control, medical gas and vacuum systems, and HVAC systems. Managing and responding to facilities data helps a health care organization better comply with rules and regulations to ensure the health and safety of its patients.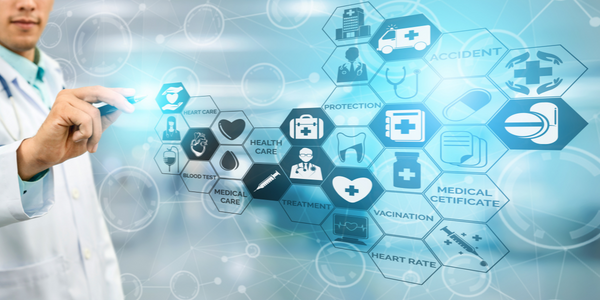 Emergency Preparedness
Facilities management should identify the critical preventive maintenance tasks required on emergency systems. Routine testing of various aspects of the health care facility will ensure they are in good working order. Servicing alarm systems, entrance security systems, and back-up generator systems can help a health care facility be prepared for inclement weather or loss of power.
Note: Although these types of emergencies can be an inconvenience for most people, they are a matter of life and death in a critical care facility.
Infection Control
According to Health Facilities Management Magazine, management should focus on four areas of compliance to minimize spreading the most dangerous infections. First, facilities management should ensure proper pressurization and ventilation in critical care areas. Next, eliminating contaminants from construction work and addressing bacteria growth in water systems will avoid contamination of sterile compounds in hospital pharmacies.
Mapping technology can help health care facilities note high-risk patient areas, and a CMMS can automatically assign daily work order inspection tasks to the areas that need the most attention.
Tip:
A
CMMS
is a great tool for tracking maintenance and facility data. With a CMMS platform, managers can easily generate customizable reports to showcase their facility's compliance.
Medical Gas and Vacuum Systems
A computerized facilities management system (CAFM) can make tracking medical gas and vacuum systems less intimidating. This software automatically schedules regular work orders and keeps accurate records and in a central location. A mobile arm of your system gives facilities technicians the compliance codes and history to complete tasks more efficiently and effectively. The record-keeping will also make compliance audits easier and less stressful for the health care organization.
HVAC Systems
Keeping your HVAC systems well-maintained is a critical to a health care organization's ability to comply with regulations and operate in a safe and efficient manner. By recording the maintenance, repair, and inspection history of your critical HVAC components, you can make data-driven decisions about replacement and service. An efficiently run HVAC system ensures the health and comfort of your employees and patients. It also helps you maintain sensitive areas that require specific temperature or ventilation requirements for the health and safety of all.
Want to keep reading?
Good choice. Here are some similar articles!
An Overview of OSHA Regulations for Maintenance
Learn about OSHA regulations that are relevant to maintenance teams inside manufacturing plants and other types of facilities.
3 Steps of a Preventive HVAC Maintenance Program
A good preventive maintenance program is critical because a working HVAC system impacts the business' ability to keep its service lines up and running.
GET STARTED
Sign up for a personalized tour today.
Information is 100% secure.