How do I improve customer experience in my restaurant?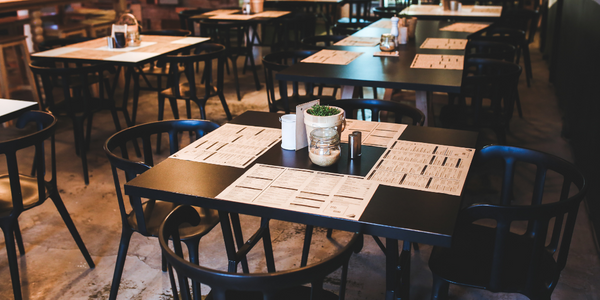 The majority of customers will spend up to 25% more for a better restaurant experience, so you want them to have the best time possible at your establishment.
Improving customer experience at your restaurant takes a combination of technology, customer service, and reliability.
4 ways to use technology to improve customer experience
First off, there are a few ways to use technology to help customers have a positive experience. These include the following:
1. Online orders and reservations
Allowing customers to order or make reservations online helps cut down on the wait time they might experience when they walk in the door. This is especially helpful during peak hours, when it's harder to serve customers immediately.
This not only helps those who take advantage of online ordering, but it can also cut down on wait times for everyone else. With shorter lines, your staff can spend less time on the phone and more time attending to in-person customers, and lines move much faster.
Tip: Restaurant apps facilitate online ordering and can even help improve loyalty through additional features.
2. Ordering kiosks
Including mobile ordering kiosks can improve customer experience by eliminating human error and improving convenience. By connecting a point of sale system with a touchscreen kiosk, customers are able to order exactly what they want without worrying about someone taking their order wrong.
3. Track general customer data
Using a POS or similar system to track when customers come in the most can help you make staffing and production decisions that minimize wait times, expedite ordering, and provide each customer the best experience possible.
4. Keep track of restaurant maintenance
Keeping your kitchen and equipment in good condition will allow you to serve your customers more reliably. A CMMS (computerized maintenance management system) can help you do that by scheduling recurring maintenance tasks, creating work orders, and tracking inventory data automatically.
As you keep your restaurant's equipment and facilities in good condition, you'll be able to provide the service your customers desire any time they visit.
Additional ways to improve customer experience
Naturally, technology isn't the only answer. Some additional tips include:
Encourage staff to be polite and friendly to every customer who comes in.
Maintain a positive working environment. Doing so will make it easier for staff to be friendly to customers.
Make connections. Get to know your customers and strive to cater to their preferences.
Combined with smart use of technology, improved customer service will make your establishment a place customers will return to again and again.
Want to keep reading?
Good choice. Here are some similar articles!
How do I choose the right restaurant booth?
Choose the right restaurant booth by considering the type of customer you serve, the décor of your restaurant, and the space you have available
What are ways I can reduce wait time for customers in my restaurant?
Reduce your customers' wait time by understanding their experience from start to finish and taking advantage of new technologies.
GET STARTED
Sign up for a personalized tour today.
Information is 100% secure.