MachineMetrics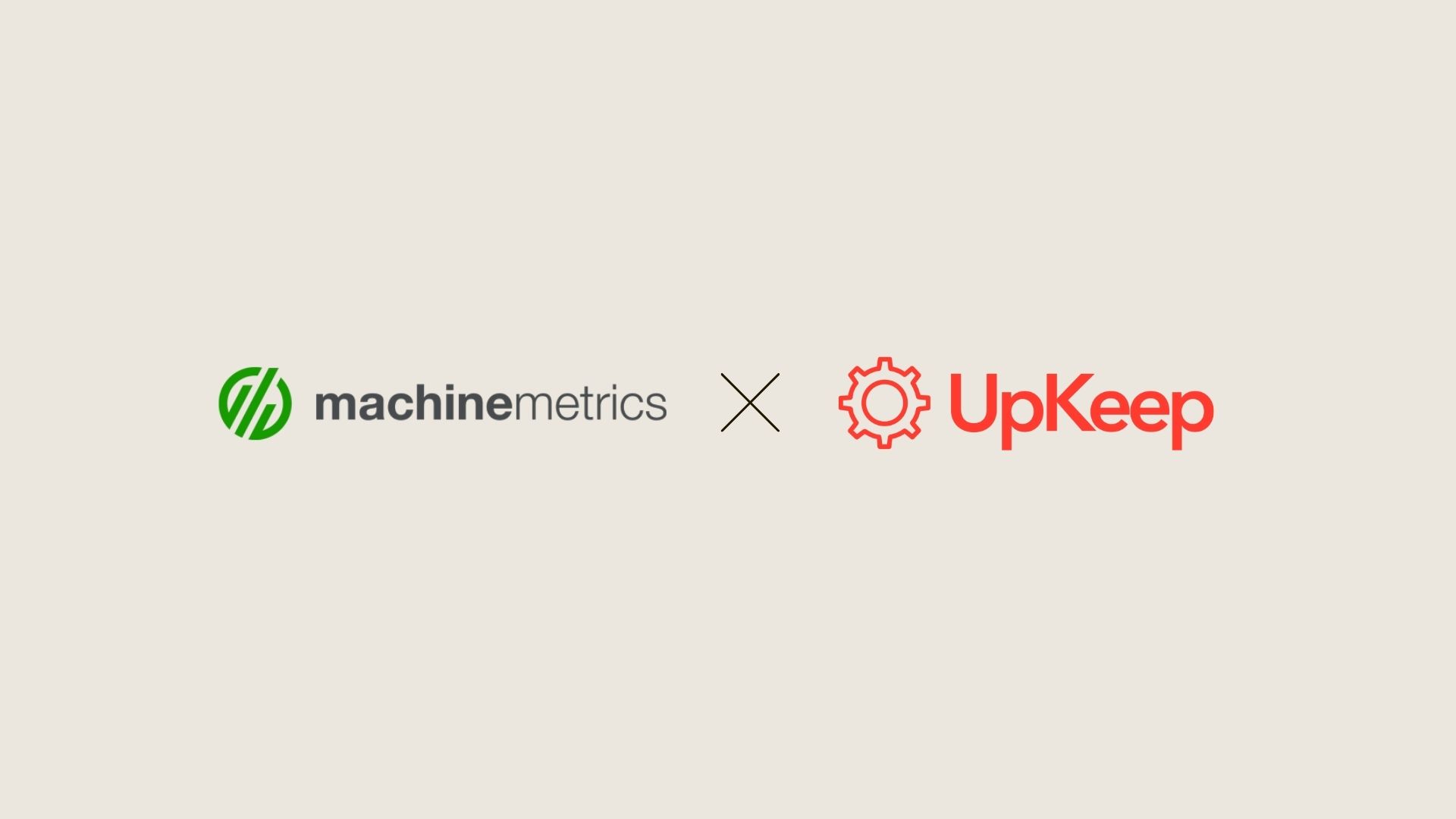 The world is constantly changing and adapting to new technologies. There has been a consistent trend of organizations using data-driven management to develop their business, and COVID has only accelerated this trend.
But with great information comes great responsibility. At the end of the day, data is only data. People are the ones who transform data into action.
That's why UpKeep is partnering with MachineMetrics to leverage exactly that: the power people have to drive business, by using data as fuel. MachineMetrics's IIoT asset monitoring platform is integrated with UpKeep's asset operations and maintenance management platform to empower maintenance teams to turn data into action. Connect your CMMS into your sensors & PLCs from the top manufacturers Fanuc, Mitsubishi, Citizen, Haas, Heidenhain, Siemens Sinumerik.
---
Turn data into action
Our partnership with MachineMetrics is a major step forward to optimize maintenance and reliability teams. With IIoT technology, businesses grant professionals access to essential data, right at their fingertips. With UpKeep partnering with MachineMetrics, edge technology will add the first layers of insight to data, so that teams can take insights even further.
Ryan Chan, CEO of UpKeep has this to say about the partnership: "People are your greatest assets, and they deserve the best tools. By combining UpKeep Edge with Machine Metrics IIoT technology we will transform data into something everyone in the maintenance and reliability space has been asking for: predictive maintenance capabilities. With this technology, UpKeep Edge and Machine Metrics will be able to make work order suggestions and triggers based off anomalies scanned by IoT data. This is a leap forward for our core mission to empower maintenance and reliability teams to revolutionize their business."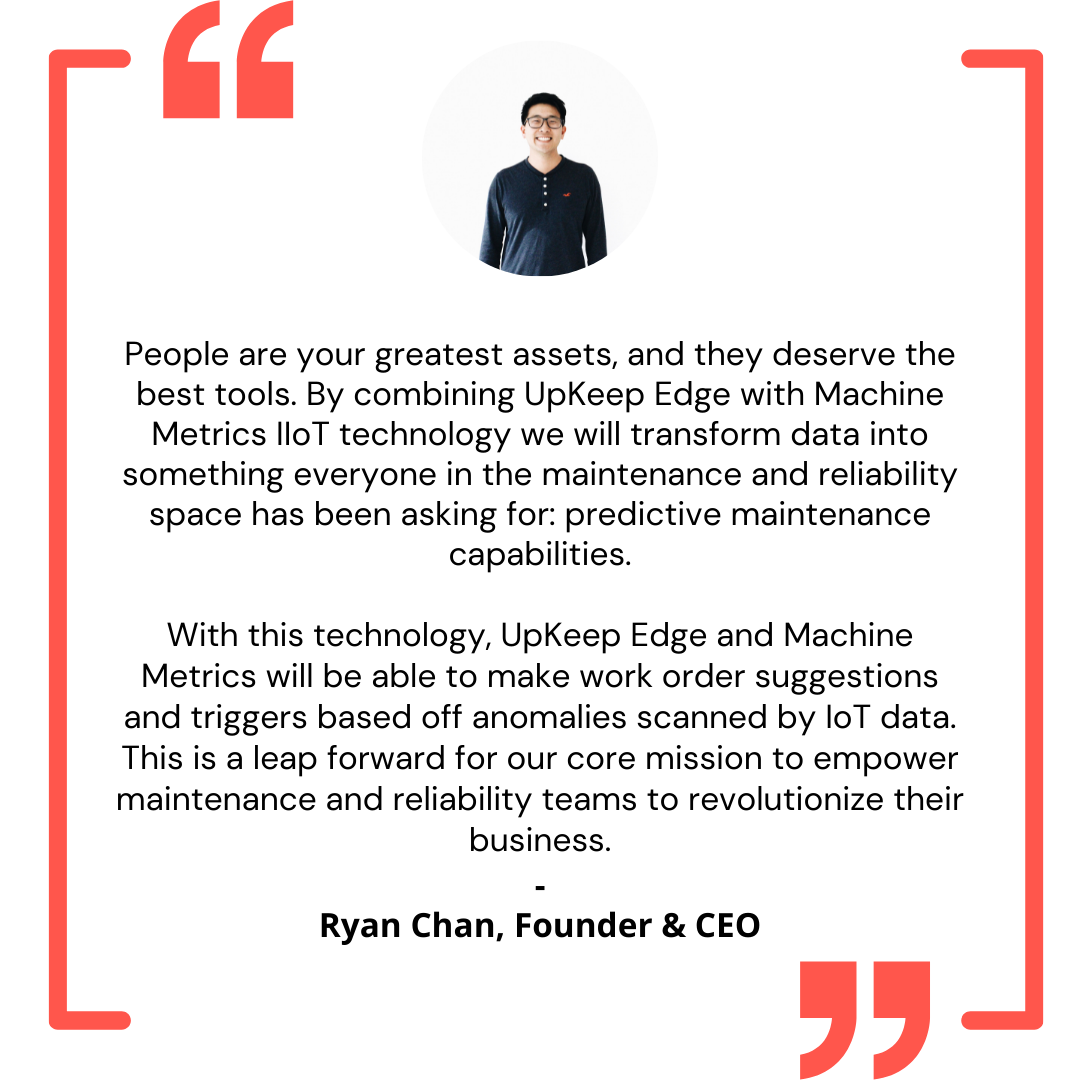 Ultimately, this technology and our partnership will enable teams to escalate their influence within company production and revenue goals. Again, the mission is here is to empower maintenance and reliability teams to revolutionize their business. Let's push the boundaries of technology to the edge.
Watch the webinar below to learn more about the integration.
---
About MachineMetrics
MachineMetrics is an industrial data platform for machines that makes it easy to capture and analyze data from manufacturing equipment, driving powerful, actionable insights that empower front-line workers to more efficiently operate their equipment.
Hundreds of manufacturers have connected thousands of machines to MachineMetrics across global factories, leveraging their plug-and-play machine connectivity, monitoring, and analytics to increase equipment utilization, optimize factory processes, predict machine failures, and automate workflows around the operation of the machine.
---
Get Started
Start transforming your business today. Reach out to us at [email protected] or (323) 880-0280 to learn more about the integration and how you can transform your data and maintenance with UpKeep and MachineMetrics.
For more integrations with UpKeep, check out our app marketplace!
Simplify your maintenance, today.
Start for free. Upgrade any time.