5 New UpKeep Features to Improve Efficiency and Productivity
Improving the productivity and efficiency of maintenance, reliability, and operations teams is challenging. Especially when estimates show that only 25% of a frontline technician's day is spent on productive work.
UpKeep is constantly releasing new features and tools to help your team gain more productive time every day. Join us for this 45 minute webinar to learn more about:
Mobile interface improvements

Multi-asset preventive maintenance

API upgrades

Bulk assigned work orders

Import/export enhancements
Plus we'll share how you can shape future upgrades through our new feedback forms.
UpKeep makes maintenance easy.
Maintenance shouldn't mean guesswork and paperwork. UpKeep makes it simple to see where everything stands, all in one place. That means less guesswork and more time to focus on what matters.
Get a free product tour
Want to keep watching?
Good choice. We have more webinars about maintenance!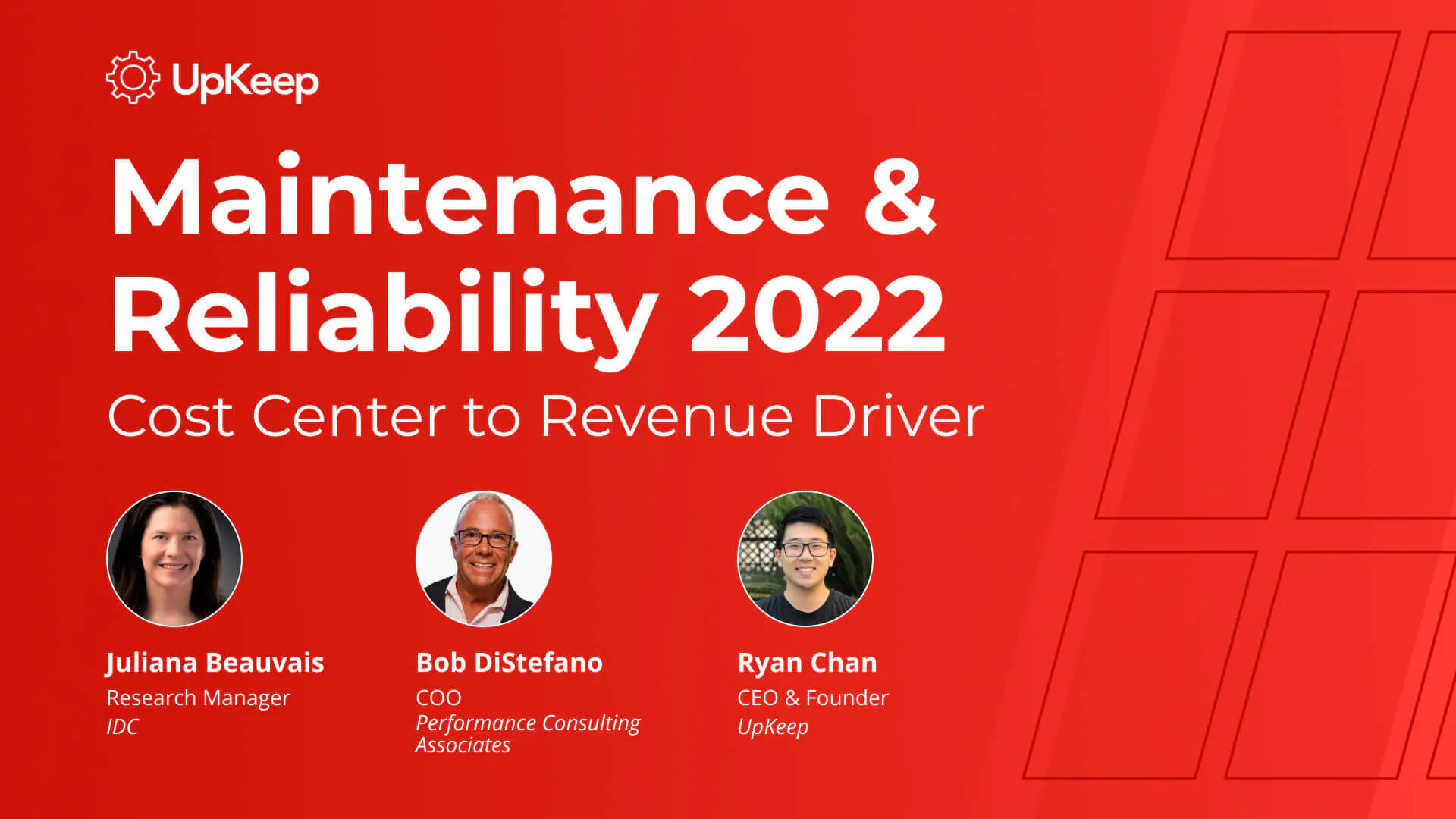 Event
Maintenance & Reliability 2022: From Cost to Revenue Driver
Learn how maintenance, operations and reliability professionals can leverage technology to chart a new course and earn a seat at the revenue table.
Learn more