FMLY pinpoints the root cause of a problem
After the first year, FMLY has been able to deliver amazing results to its property management client, helping to provide data-driven counsel and substantial cost savings in the maintenance of the client's restaurants, bars and hotels.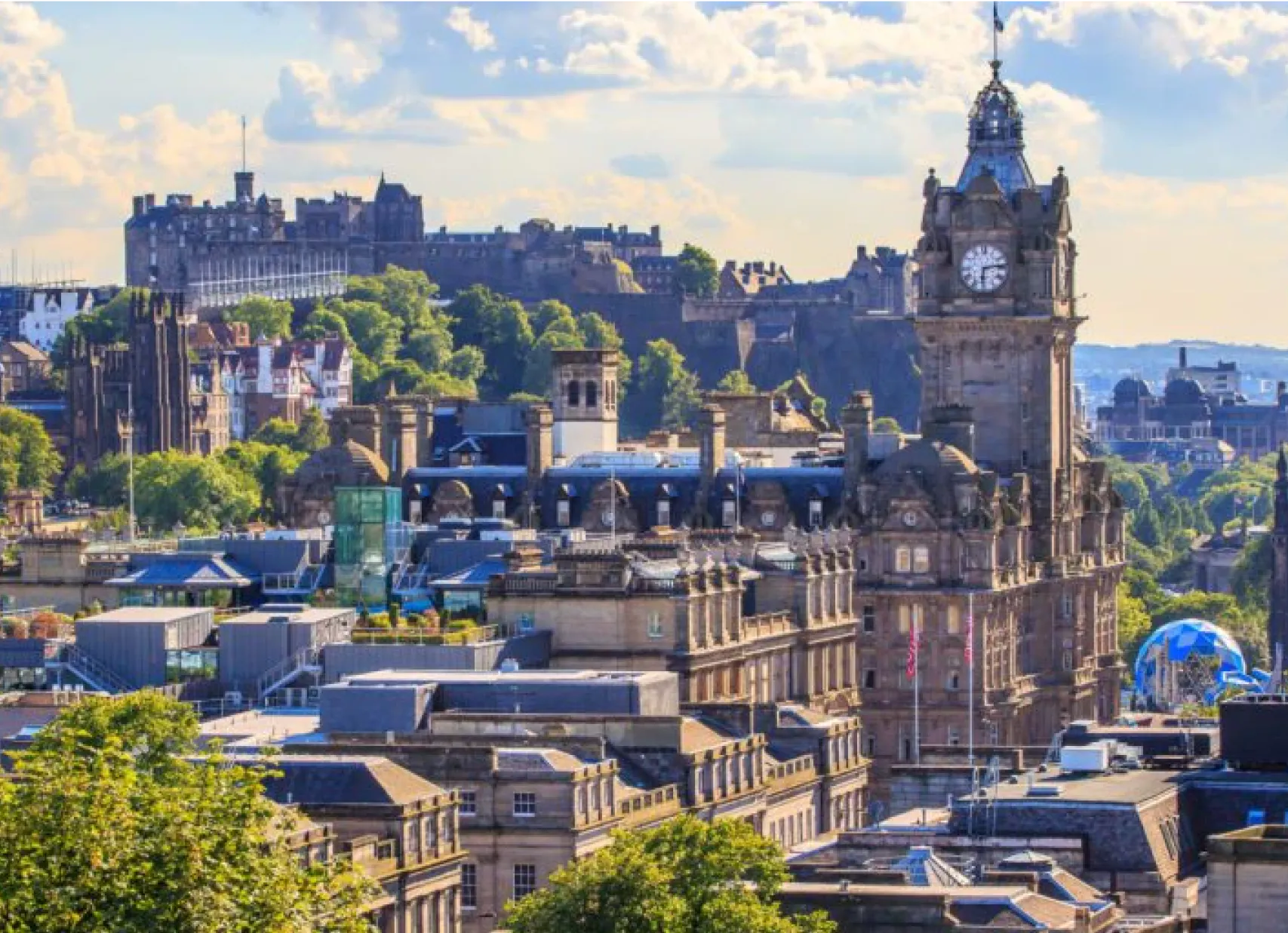 Industry
Property / Hospitality
Get the best maintenance advice, straight to your inbox.
Challenge
Working with Cullen Warnock, Fraser Campbell, technical manager and UpKeep administrator of FMLY, came into his position with nearly two decades of smart-building technologies behind him and was ready to take on the challenge to find data-based evidence for the property management company's multitude of maintenance issues and build a digital infrastructure that would support future growth.
A former client that was experiencing amazing growth in his property management company tapped Fraser Campbell to help get his maintenance data, costs, and overall program under control. His client's growth was occurring so quickly that maintenance staff was simply being added organically with no overarching structure or program, and the resolution path for their issues was based almost exclusively on anecdotal evidence.
"They were using far too much paper," Fraser explained. "My client was essentially using a rudimentary logbook. It was like a basic spreadsheet that could capture a date, a room, and a general category like "Maintenance". There was no way to aggregate or analyze the data, and you couldn't see which issues were being closed or opened or analyze its history for any trend analysis. That meant maintenance decisions were nearly always made on an anecdotal basis, leading to minor "noisy" problems to dominate focus and supersede more serious fundamental issues that weren't so distracting but impacted operations more broadly."
Solution
Going into his search for solutions, Fraser thought he might need to build something from scratch, but quickly learned several maintenance managment systems already existed.
"I reviewed about six packages in the beginning," Fraser said. "I looked at all the key players of all different sizes. I knew we really wanted to be online, have a short build-out process, and needed a portal to access information from different points. I also wanted to be able to categorize and customize information. UpKeep ticked most of the boxes."
After the first year, FMLY has been able to deliver amazing results to its property management client, helping to provide data-driven counsel and substantial cost savings in the maintenance of the client's restaurants, bars and hotels.
Pinpointing the Root Cause of a Problem
One of the first scenarios that Fraser and Cullen faced was dealing with boiler pressure related issues at various managed apartments, which numbered around 35 per month when UpKeep was first implemented, and apparently this had been an issue for years.
"The maintenance staff would see a big, noisy problem when the boiler kept failing," he explained. "They had some anecdotal evidence that new boilers were needed for each apartment. Around the same time, we started rolling out Upkeep in the property. However, when the first of the new boilers were installed, they didn't have the kind of impact they were expecting. The issues of boiler pressure were persisting."
As technicians started recording data, completing work, and logging results in UpKeep, it soon became apparent that the boilers were not the true problem. "We came up with an alternate theory that the issue actually started with micro-leaks in the pipes, likely the result of damage done when building was refurbished," Fraser said. "By looking at the data, we got to the point where we could actually predict that a particular room was going to lose pressure on this specific day. It nearly always happened within 10 hours of our prediction."
Armed with Upkeeps data, instead of investing in 50 expensive new boilers as originally planned, FMLY found that treating each property with an inexpensive leak sealant to seal the micro-leaks solved 30 of those boiler pressure issues, saving about £120,000 in the company's refurbishment budget.
Today, boiler-related issues have dropped from the initial 35 per month to about 3.
Not satisfied, Fraser plans to incorporate wireless leak and temperature sensors in the future to move toward more predictive maintenance initiatives, and FMLY now works with the design teams for future projects on what can be done during the construction side to avoid similar issues.
Changing the Mindset of the Maintenance Team
Although Fraser admitted that change is difficult for everyone and that FMLY had some initial challenges with the maintenance teams, he recognized that the important message was positioning UpKeep as an ally.
"Most of the maintenance technicians had almost a free hand to run things as they thought best before we came into the picture, albeit with limited budgets," Fraser explained. "I think their noses were a bit out of joint in the beginning because they thought UpKeep was going to tell them what to do and control them.
"However, I kept reminding them that UpKeep was going to give them the evidence to resolve problems the way they wanted to do and fix things properly; however, as the data developed, they started coming around," Fraser added. "UpKeep showed us the time and money we had spent band-aiding issues with low cost solutions instead of properly fixing them, and that the short term cost increase to fix issues properly lowered the cost of maintenance in the future, which gave the maintenance team the back-up they needed to prove their points to the hotel management company and free up budgets to find proper permanent solutions. Now, everyone now sees the benefit."
In addition, Fraser explained that many of the client's properties had been conventionally focused on operational issues and providing the best customer-service possible, and facilities management was not seen as an important element to their success. Although the guest experience is certainly important, FMLY has proved how critical a data driven maintenance-focused arm is to their operations, especially critical in Edinburgh where many of the existing buildings we work in are hundreds of years old and therefore presented unique challenges.
Saving Bars Money and Time
FMLY's also provides facilities maintenance for a sister company that operates bars in the Edinburgh area, and they have realized not only significant cost savings but can now easily access the maintenance services they need quickly and reliably.
"The bar's staff and management love it because they can log into UpKeep and have access to a fully qualified team," Fraser explained. "For example, in the past when an issue came up, they would call a third-party plumber who would charge a service call fee plus the cost of the repair and parts, and these contractors invariably sent different guys who would spend a lot of time investigating the issue, the parts, where everything is, etc., before it was finally resolved. Under our system, because we're all in the same family of companies, we don't charge call outs, we have a pre-agreed rate for time spent on site, and, most importantly, the engineers resolve the issues quickly and properly because all the part details, issue history, and property drawings are in their hands on Upkeep. Essentially, we spend less time on site, which has reduced their costs tremendously."
Finding More Efficient Ways to Use Resources
Since FMLY's client owns many different properties, there was potential for a great deal of flexibility in terms of maintenance technician assignments and hours worked. After UpKeep began tracking work order requests, time for completion and other data, the client was able to shift its current resources to work more efficiently and effectively.
Focusing of labor resources was also an area where Upkeep had an impact. For example, it was clear that FMLY's client could easily employ a full-time painter for all its painting needs across its properties, instead of subcontracting out each painting job. Because of this, FMLY now employs one painter to take ownership of these maintenance tasks across all properties, responding to the painting-related work orders that are logged in UpKeep. They know what paint is used in what area (because it's clear in Locations on Upkeep), who to order it from when they stock starts getting low (again, on Upkeep) and can coordinate with the hotel to get access to rooms while they are vacant. On top of that, it's lowered their maintenance costs because it's less expensive than 3rd part contractors and improved the look and feel for the guests."
This has been taken even further by the team behind FMLY. "Beyond just looking at what skills we should be bringing in house, like painting, we started looking at the location of work orders, and we saw that one hotel, which had two full-time maintenance teams, was likely overstaffed. The workload wasn't there." Fraser said. "However, another older hotel with about 60 percent more work requests than the first, was only running a one team. We moved one of the teams over to the older hotel, and, very quickly, things got done a whole lot faster."
When the teams were operating was also being examined. Fraser shared a third example regarding scheduling of maintenance hours. "Historically, the maintenance team worked from 7:30 in the morning to until three in the afternoon," he said. "However, when we looked at when work order requests were created and sent to us, we found that there were three big spikes in a 24-hour period. The first was between nine and 11 in the morning; the second between four and five in the afternoon; and the third between nine and 10 at night. Although we don't run maintenance around the clock, we shifted the start time to 9 a.m. so we'd have maintenance staff available to immediately serve the first and second spikes, which made up about 75% of our daily work order requests. This small change, driven by data, allowed us to immediately address smaller issues like a light not working or a window not opening quicker, resulting in better guest experiences."
Finally, Fraser and Cullen believe that "Upkeep has allowed us to examine the facilities management business in the aggregate, pull out trends that previously we couldn't see, and work smarter and faster for our clients, while also lowering their costs over the longer term. It has fundamentally changed how the hotels, bars and other properties are being looked after. Less than a year into Upkeeps roll out across the business, nobody could imagine ever going back to the old ways."
Want to keep reading?
Good choice. We have more articles about maintenance!
4000+ Companies rely on asset operations management
Leading the Way to a Better Future for Maintenance and Reliability
Your asset and equipment data doesn't belong in a silo. UpKeep makes it simple to see where everything stands, all in one place. That means less guesswork and more time to focus on what matters.