How is the US - China trade war affecting oil prices in the US?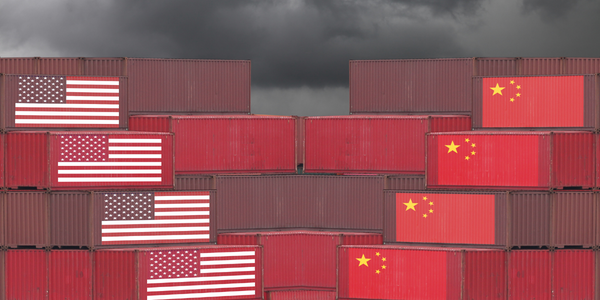 The ongoing trade war between the United States and China is keeping oil prices volatile as negotiations continue. When resolutions seem imminent, oil prices tend to climb upward. However, as tensions rise, the prices drop accordingly.
Effect of the Oil Industry on Economy
The uncertainty that the trade wars generate affects not only the oil industry but also the economy overall. As prices rise due to tariffs, consumers must pay more and therefore spend less. This causes the entire economy to slow, decreasing the demand for oil overall.
Oil Industry Response
According to EY, a global consulting organization, the oil industry must focus on long-term operational strategies to survive the volatility. Operational excellence and continuous improvement will help achieve stability.
Tip:
By using a
CMMS
, oil companies can have a better handle on its overall operations. This allows organizations to focus on areas that can reduce costs and improve performance, especially amid market volatility.
Maintaining Pumping Systems is Top Priority
For most oil and gas companies, the top maintenance issue is keeping various pumping systems operating in good working order.
Improperly sized and installed pumps and breastplates are two common issues. Problems with pump contamination and lubrication are other issues that frequently arise. Failures of seals and gaskets can cause equipment problems as well.
Finally, a centralized computer system like a CMMS, working with mobile technology, can go a long way to improve operational excellence. Sensor technology can provide 24/7 monitoring and send alerts before major incidents occur. Preventive maintenance can be scheduled to minimize emergency work requests, saving time and money. In addition, accidents and incidents are reduced, increasing safety for all.
Tip: Quality analytic reports can help facilities managers make long-term, smart decisions about priorities. This data can be critical in meeting the auditing requirements of regulatory agencies as well.
Want to keep reading?
Good choice. Here are some similar articles!
How is the US - China trade war affecting manufacturing in the US?
For manufacturers who are savvy or agile enough to switch to other sources, there will likely be little impact. Read more here!
What are the Best Websites and Blogs to Read for the Oil and Gas Industry?
Among all the large and small oil and gas industry blogs, we've narrowed it down to the five most worth your time and investment in reading their content!
GET STARTED
Sign up for a personalized tour today.
Information is 100% secure.