Maintenance Certifications
What does maintenance certification entail?
Maintenance certification lends credibility to a maintenance professional's qualifications. These programs generally involve examinations designed to test the professional's working knowledge and skills. When earning their certification, maintenance workers prove their abilities against an objective set of criteria.
Some certifications include educational courses, in which case they provide training as well as evidence of the individual's skill. Given that most maintenance positions only require minimal education, these programs can give professionals an extra edge in the workforce. By proving they have the training and skills they need to perform well in their profession, they are more likely to get hired and promoted.
For instance, a maintenance technician who has plenty of workplace experience and education may be well qualified, but someone who has "CMRT Certified" on their resume will stand out a bit more. This is because while another worker's experience is extensive, their knowledge hasn't necessarily been tested against current professional standards. That certification is evidence that the candidate is both well versed in their trade as well as committed to continuous improvement.
Certifications vary by industry, so it's important for maintenance workers to seek out programs that are relevant to their specific trade.
Different popular certifications are detailed below.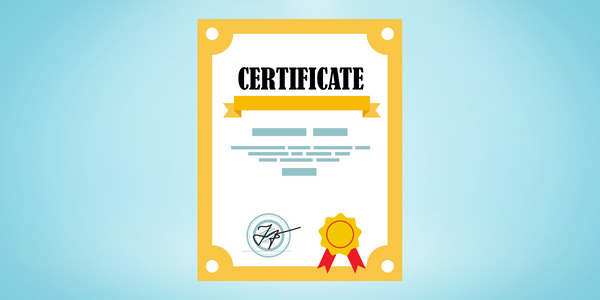 General / Industrial maintenance certifications
Facility maintenance certifications
Property maintenance certifications
City maintenance certifications
Tips for seeking maintenance certification
When seeking maintenance certification, candidates need to make sure they meet the program's minimum requirements. Some of the programs available offer coursework, while others are strictly test-based. Many of the above-mentioned programs require years of experience in the industry, so they are typically best for those who are already well established in their field.
Often, programs have specific testing dates. Others may take a while to schedule an exam, which means planning is vital for those seeking certification. Recertifying may also be required to keep one's credentials current. In those cases, some organizations may have continuing education requirements to maintain certification.
While the preparation involved in maintenance certification may take time, it can help professionals land positions they might not qualify for otherwise, all while helping them adhere to best practices within their profession.