What are ten ways I can use IoT and sensors in managing my restaurant?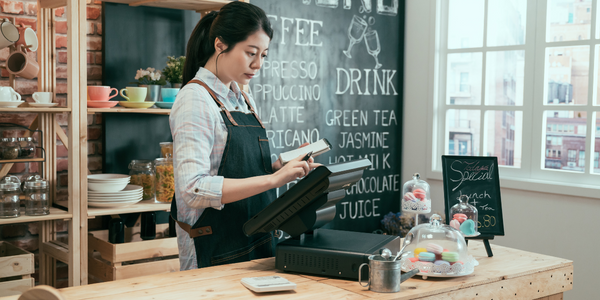 For the restaurant that's pushing the boundaries, here are ten different ways that you can use the Internet of Things and sensors in managing your restaurant today
Using the Internet of Things
Using the Internet of Things (IoT) to monitor your food safety practices by tapping into a web of connected devices throughout your facility.
Monitoring your food quality control by employing sensors and portable barcode scanners that connect with the IoT.
Making sure that your restaurant is in compliance with state and federal regulations by automatically checking trouble zones, such as the age of your equipment.
Preventing inventory loss by using the IoT to figure out exactly what you have and don't have. These systems can keep a running count of your inventory, which enables this birds-eye view.
Reduce overall staff downtime by tracking where the slow spots and time gaps are and adjusting accordingly.
Using Sensors with the IoT
Investing in a smart refrigerator or stove enables whole sections of your kitchen to communicate with each other and you.
Using sensors to monitor your kitchen equipment, such as fridges, stoves and ovens. This cuts down on staff downtime and boosts efficiency, as the sensors monitor the food instead of your employees checking it.
Enabling a system of smartphones that interacts with sensors throughout your kitchen pulls your staff into the management of the restaurant in tangible ways.
Increasing security throughout your facility by using sensor-based cameras and alarms.
And finally, services such as on-demand delivery become more streamlined for both you and your customers. This is mainly because the sensors can perform most simple checks without human invention.
Pulling It All Together
Want to keep reading?
Good choice. Here are some similar articles!
Restaurant POS Checklist: How to Choose a Restaurant POS System
Adding a POS to your establishment will expand what you and your staff can offer your diners.
IoT Sensors: 5 Types and How They Work
Industrial Internet of Things sensors collect information from critical equipment and assets, trigger pre-set limits, and communicate data
GET STARTED
Sign up for a personalized tour today.
Information is 100% secure.