The most common ISO standards to follow for manufacturing facilities are ISO 55000, 55001, and 55002. All three of these standards require an asset management system. Such a system helps a company not only meet ISO standards but also reduces downtime and improves productivity.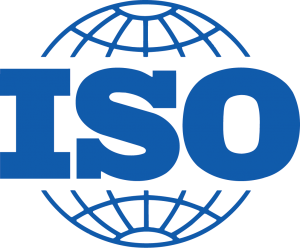 What is ISO?
ISO stands for the International Organization for Standardization. ISO standards help asset managers organize and improve maintenance programs. Businesses that have an asset management system can work to achieve ISO 55000 certification.
ISO 55001 standards detail components such as organizational context, leadership, planning, support, operation, performance evaluation, and improvement. ISO 55002 goes into even more detail and discusses items such as total cost of ownership, carbon costs, customer satisfaction, and information requirements.
Nomenclature
The first step in an effective asset management program is to establish a logical, functional naming convention. This is critical for facilities managers to effectively run related maintenance programs. It is important to include the following components:
Location. Country, city, building, room, shelf, etc.
Usage. Testing, development, research, production, etc.
Type. Generator, HVAC, pump, engine, etc.
Make. Model, manufacturer, etc.
Steps to Compliance
In order to comply with ISO standards, manufacturing facilities must understand and better manage the entire asset lifecycle.
During the acquisition phase, it's important for facilities managers and reliability engineers to participate. Typically, manufacturing assets will last between 10 and 70 years, making correct selection critical. Current and projected capacity needs must be carefully factored into the decision.
Once the purchase decision has been made, operations and manufacturing must work together to use and maintain the asset. Here's where a good CMMS is important. By recording performance, repairs, and maintenance data throughout the asset's life cycle, a business can balance the time and resources required to keep that asset working at its peak.
At some point, this data must be used to make important decisions about renewal or replacement choices. Having accurate data and the ability to analyze it correctly will be key during this phase of the life cycle. Once a decision has been made to replace an asset, decommissioning that asset must take place.
Warning: If you don't establish a strong asset management program from the get-go, it will be difficult to comply with ISO 55000 standards.