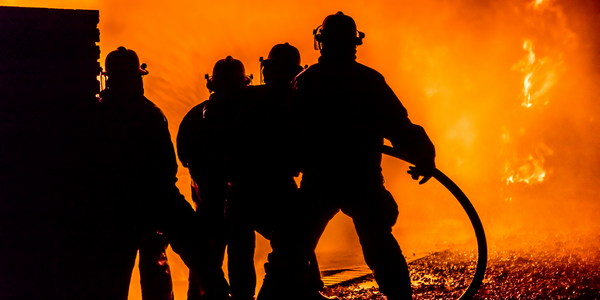 Major universities in California are canceling classes, closing campus buildings, and saving generator power for life-threatening emergencies and critical research projects in response to power outages associated with wildfires.
Widespread Preventive Power Shutoffs
Wildfires have become more destructive in the state over the last several years with record-breaking damages. October and November are typically the peak wildfire season. Pacific Gas and Electric (PG&E), the state's main provider of electricity, has started instituting massive power shutoffs when high winds and dry weather conditions exist.
This preventive maintenance step by PG&E is designed to reduce the chances of starting additional wildfires in the area. This has affected more than 3 million customers, with the possibility of that number increasing, as winds pick up speed.
Colleges and Universities Cope
Well-known schools such as Stanford University, University of California at Berkeley, University of California Los Angeles, and Mount St. Mary's University are currently coping with the wildfires and power losses. Here are the ways each university responded to the spreading fires:
Stanford University
In October 2019, Gov. Gavin Newsom declared a statewide emergency during the Kincade and Tick fires in Sonoma and Los Angeles counties. While hundreds of thousands of residents in the evacuation zones were displaced, Pacific Gas and Electric (PG&E) rolled out preventive blackouts across California, turning off the electricity of 1.3 million Bay Area residents not in evacuation zones. Campus officials described the air quality as visibly declining, while in previous years, sports games and classes were cancelled. Though power outages affected neighboring Bay Area counties, Stanford's power was functional; however, officials remained cautious.
University of California, Los Angeles
Recently, the October 2019 fires affected campus activity at UCLA. All classes were canceled and exams were postponed, due to the Getty Fires. These massive fires spread to 745 acres and evacuation orders were in effect for at least 745 structures.
University of California, Berkeley
At The University of California at Berkeley, one of the top public global universities, students did not have power during the wildfires, except for life-saving needs and critical research projects. All classes were canceled for several days, exams were rescheduled, and many students were affected by power outages. While some students still had power due to backup generators, the fires had unprecedented impacts on school operations
Mount St. Mary's University
A recent wildfire that was spreading by Santa Ana winds brought dangerous fires close enough to Mount St. Mary's University to warrant an evacuation. Students were alerted in the middle of the night, as the Getty Fire picked up rapid exposure.
Other area universities that have affiliated hospitals must weigh the risks and dangers with surrounding wildfires, smoke and air quality issues, and the difficulty in moving or providing care to patients.
Execution of Campus Preventive and Emergency Plans
After the record-breaking wildfire season in 2018, many California universities and colleges instituted their own safety, emergency, and fire prevention plans. In some cases, this involved identifying assets, equipment or systems on campuses that could start a fire. In other cases, it meant creating a preparedness plan and finding alternative power sources in the case of shutoffs.