Workato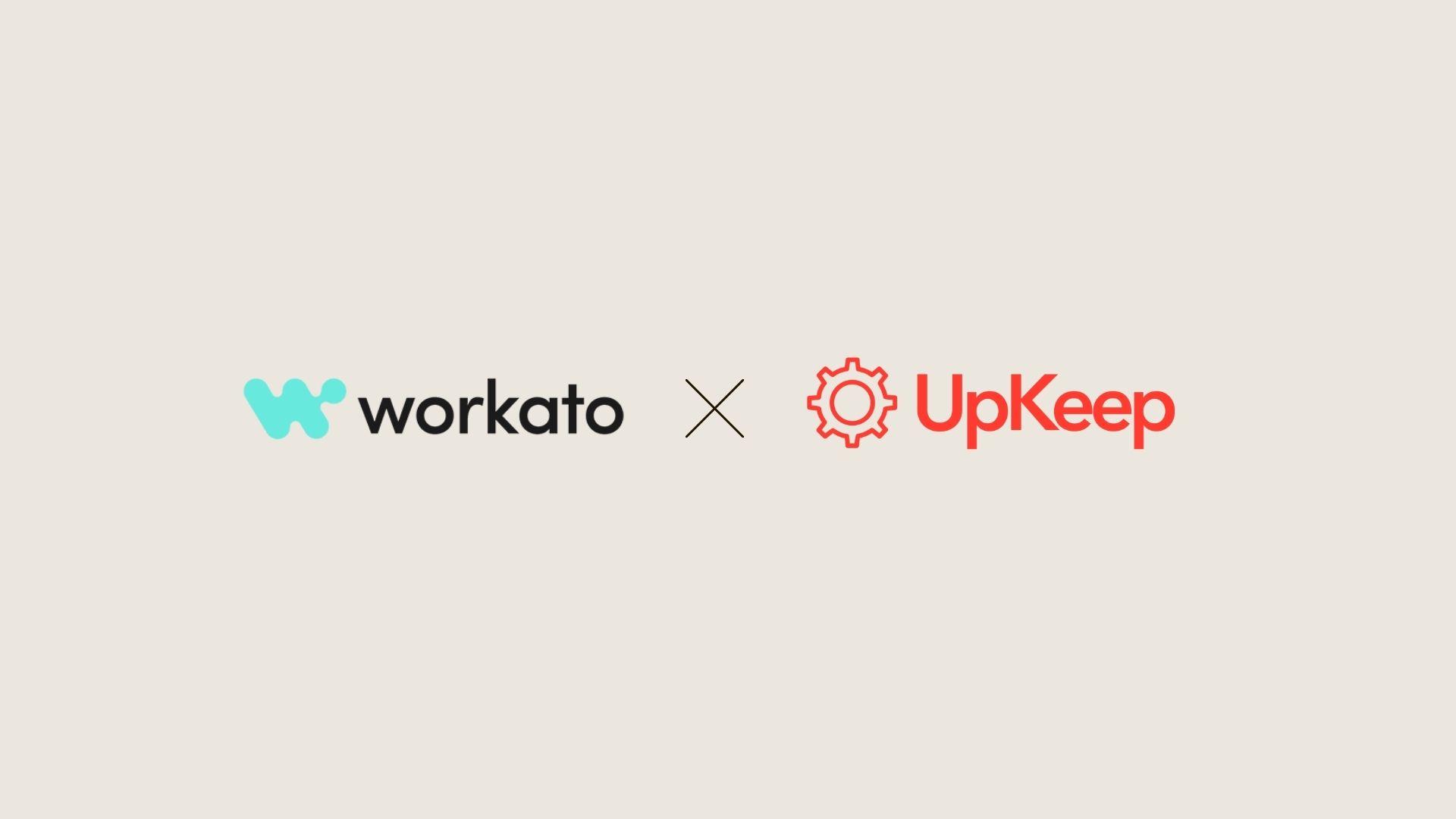 UpKeep strives to be the most open CMMS platform. So we've built a custom connector on Workato so that you and your IT team can get started right away.
Speed up your development with the UpKeep CMMS connector, now live on Workato. Save time setting up your automation, so that you can start making your maintenance processes more efficient.
Getting Started
Install the UpKeep connector
Find the UpKeep connector here from the Workato Community Library. Install the connector. After testing the functionality & potentially customizing for your own use, you may release this connector to use in your recipes. Once you release this version, anyone in your workspace can begin to use this community connector in their recipes.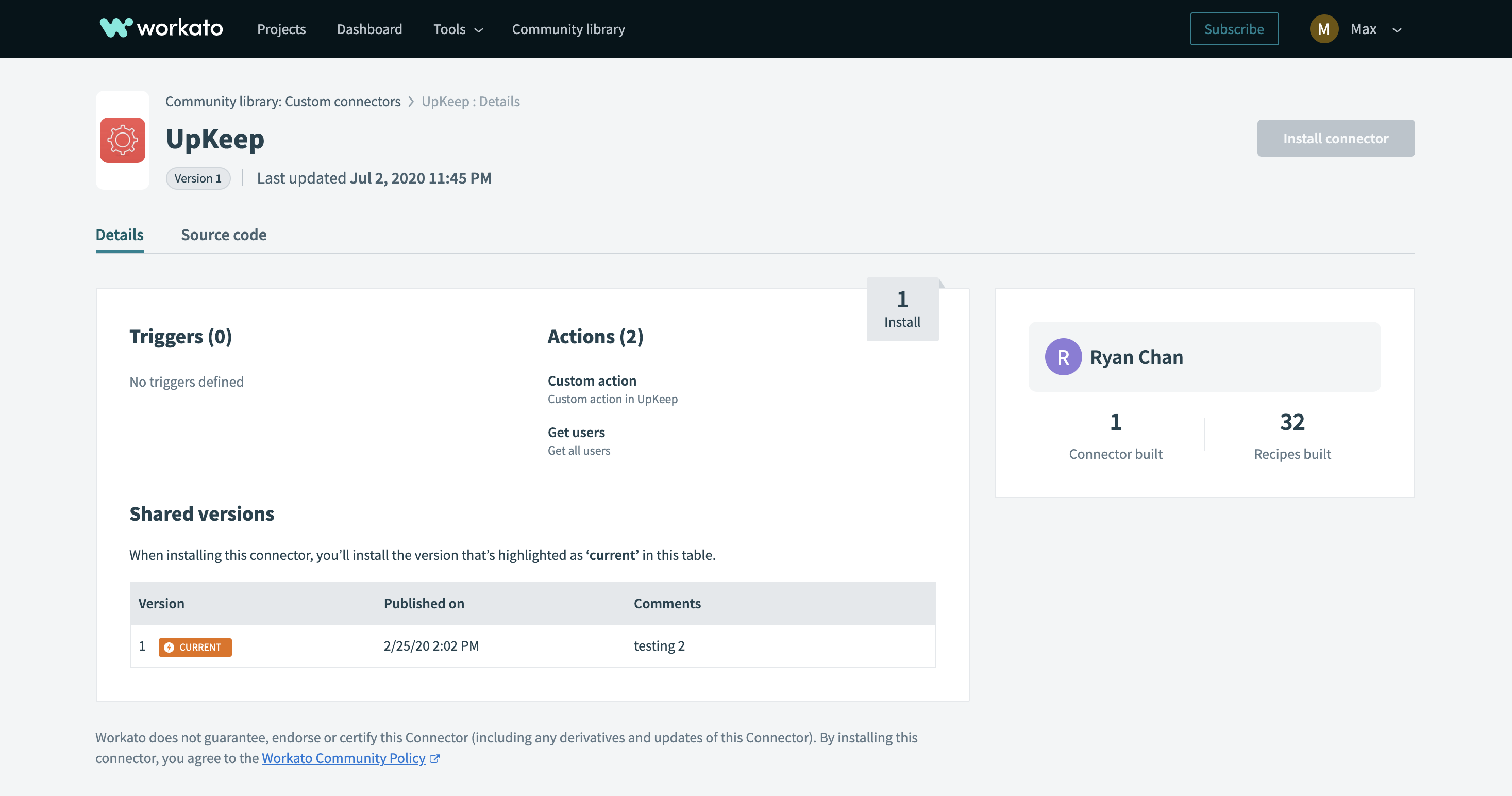 Ready to go
Once released, you can begin creating recipes or further customize connections with the UpKeep connector.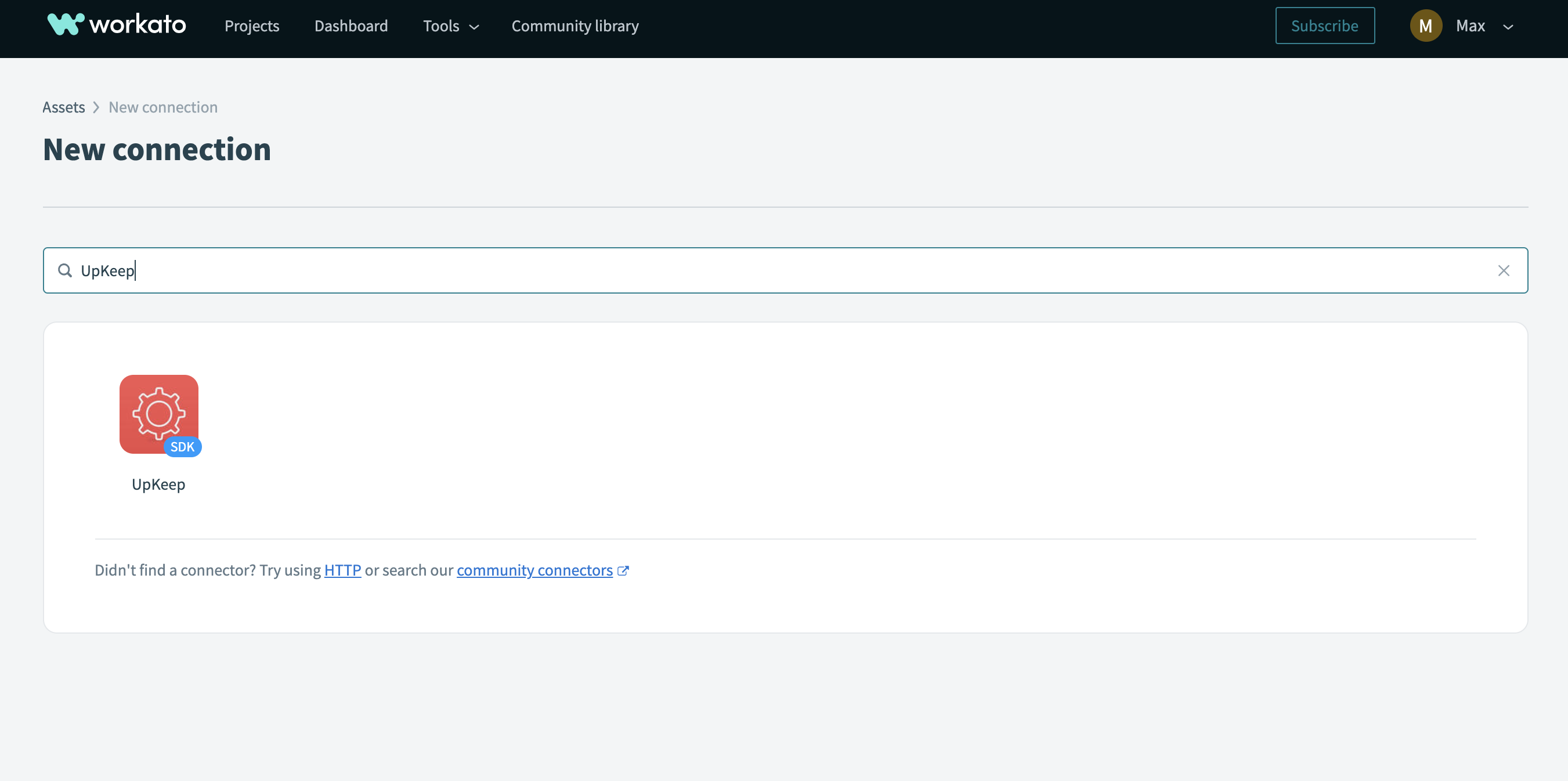 For more instructions on setting up Workato connectors, visit here.
Learn more
To learn more about UpKeep or our integration capabilities, email us at [email protected].
Simplify your maintenance, today.
Start for free. Upgrade any time.