Microsoft Azure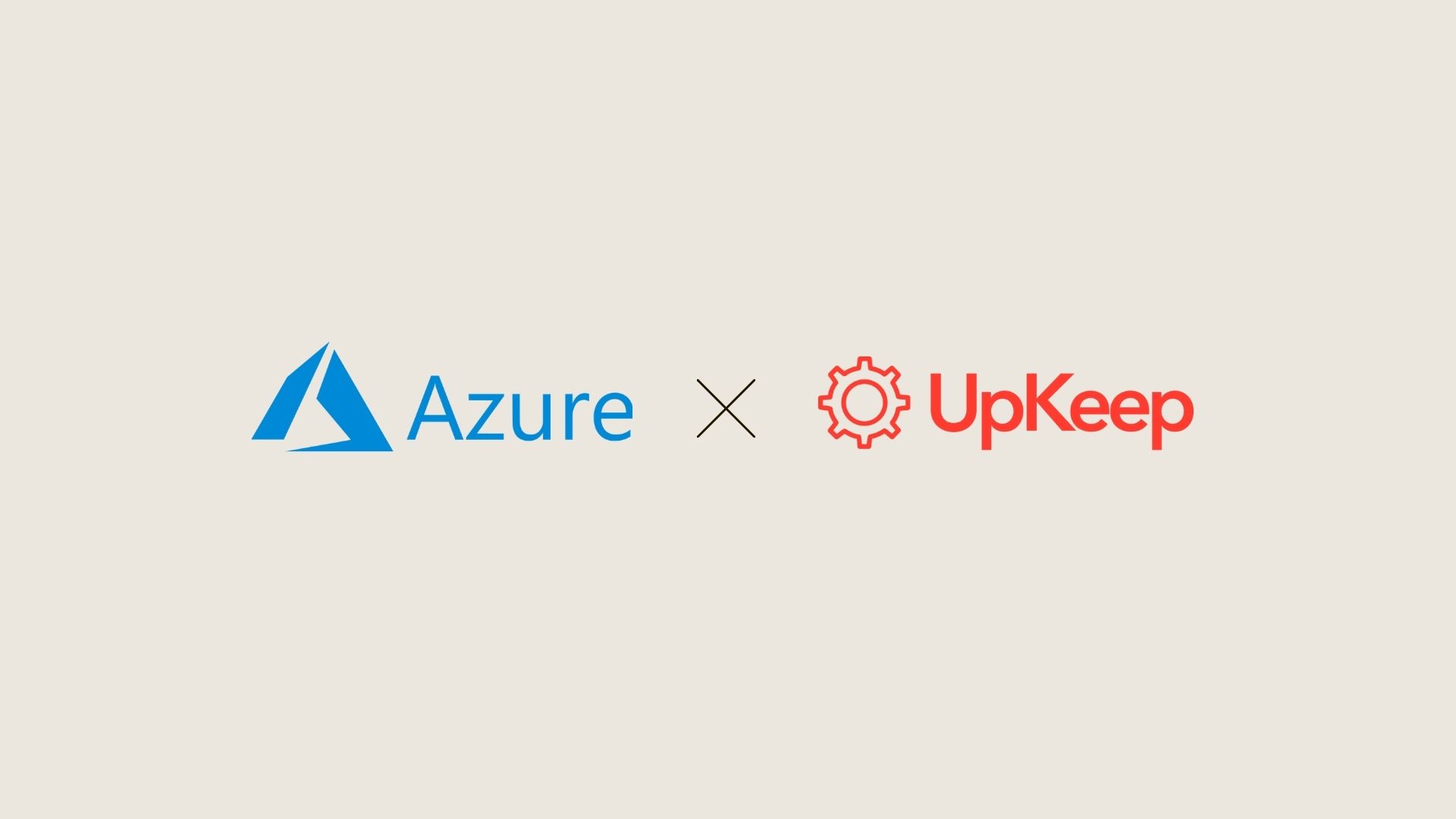 UpKeep Edge is powered by Microsoft Azure
Our UpKeep Edge IoT platform is partnered & powered by Microsoft Azure, so that you can get sensor-based insights securely and robustly. With Edge and Azure, you'll never have to worry about your sensors getting out of range or your data not syncing correctly.
---
The Benefits of UpKeep Edge
Have you ever had a gut feeling where you knew your equipment was acting weirdly, but you didn't know how to prove it? Or have you ever felt like you're not keeping up with the latest maintenance optimization techniques and Industry 4.0 trends? UpKeep's Edge IoT platform is the answer.
UpKeep Edge is advanced IoT technology that keeps you connected with your assets, no matter where you are. It's designed for the most demanding reliability engineers who want to take their maintenance organizations to the next level. Our integration with Microsoft Azure means you're using a platform built on secure and robust technology.
UpKeep Edge provides the full IoT package, including:
Sensors (temperature, vibration, etc.)

4G LTE Gateways, with up to 1000 ft range of connectivity

Dashboard to view your sensor data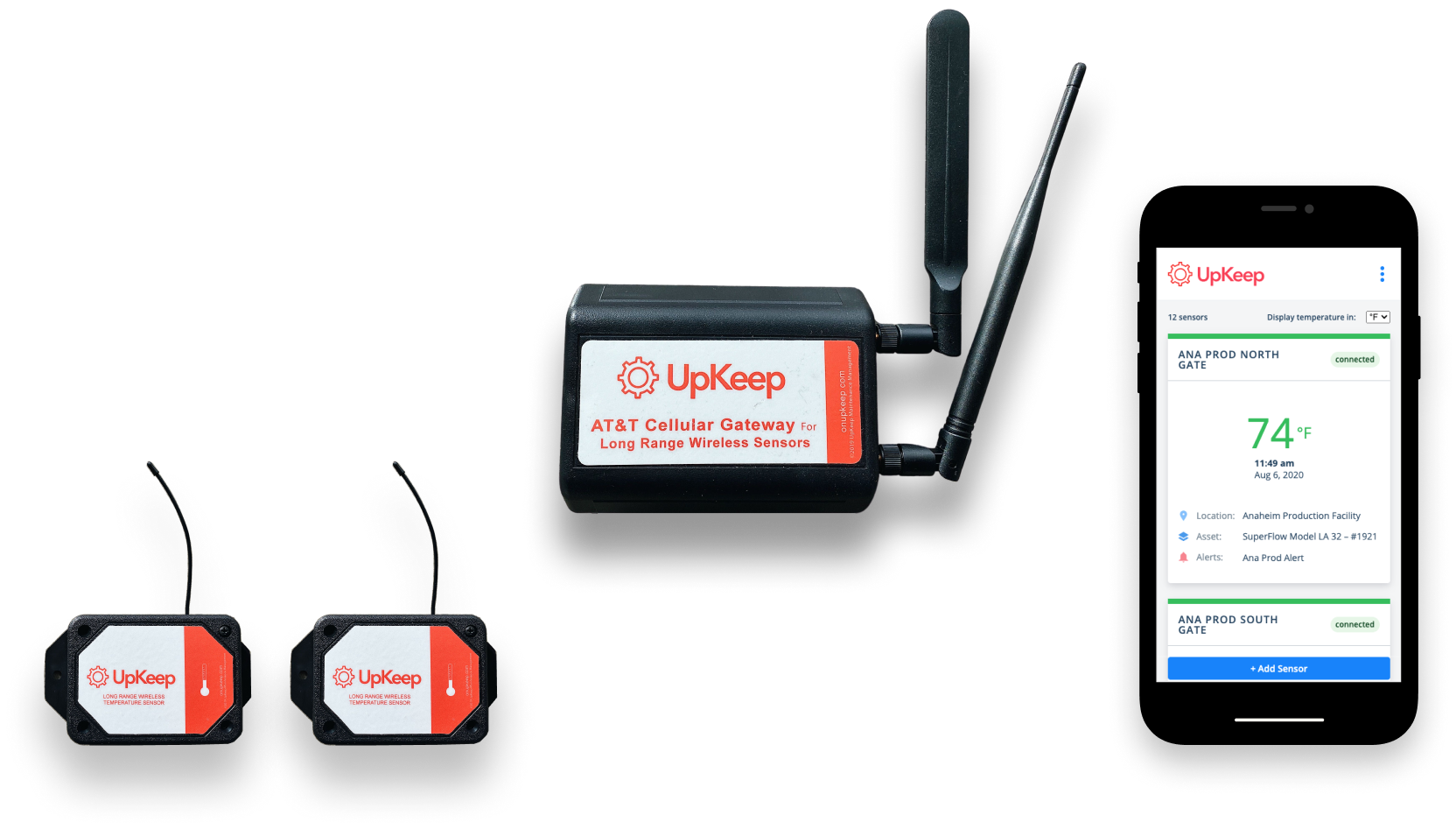 Here are some of the benefits of using Edge:
Monitor your assets in real time from anywhere (remotely)

Automatically record readings for maintenance and inspection purposes

Reduce human error

Identify and extend Failure Developing Periods

Get notified immediately when something goes wrong

Prevent costly breakdowns and failures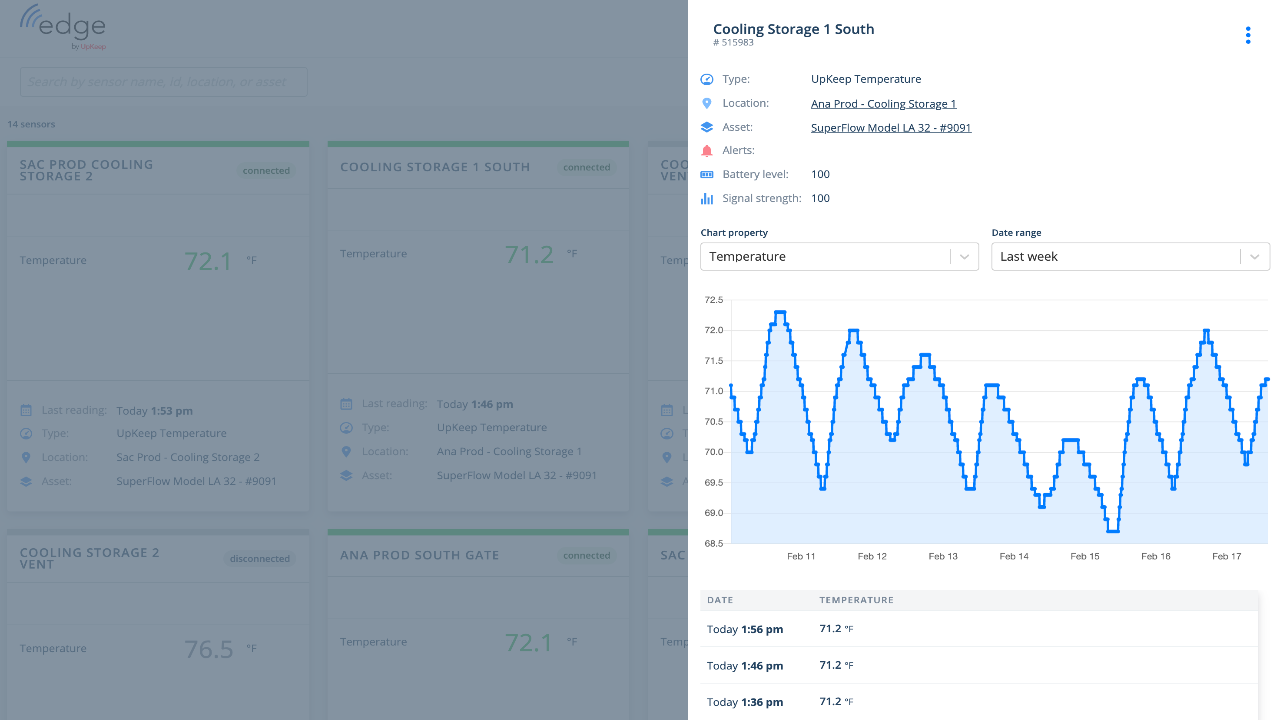 ---
Awesome! Where do I begin?
To learn more or to quickly get set up, email us at [email protected] or shoot us a call at (323) 880-0280. Check out more about UpKeep Edge by clicking this link.
Simplify your maintenance, today.
Start for free. Upgrade any time.