Coupa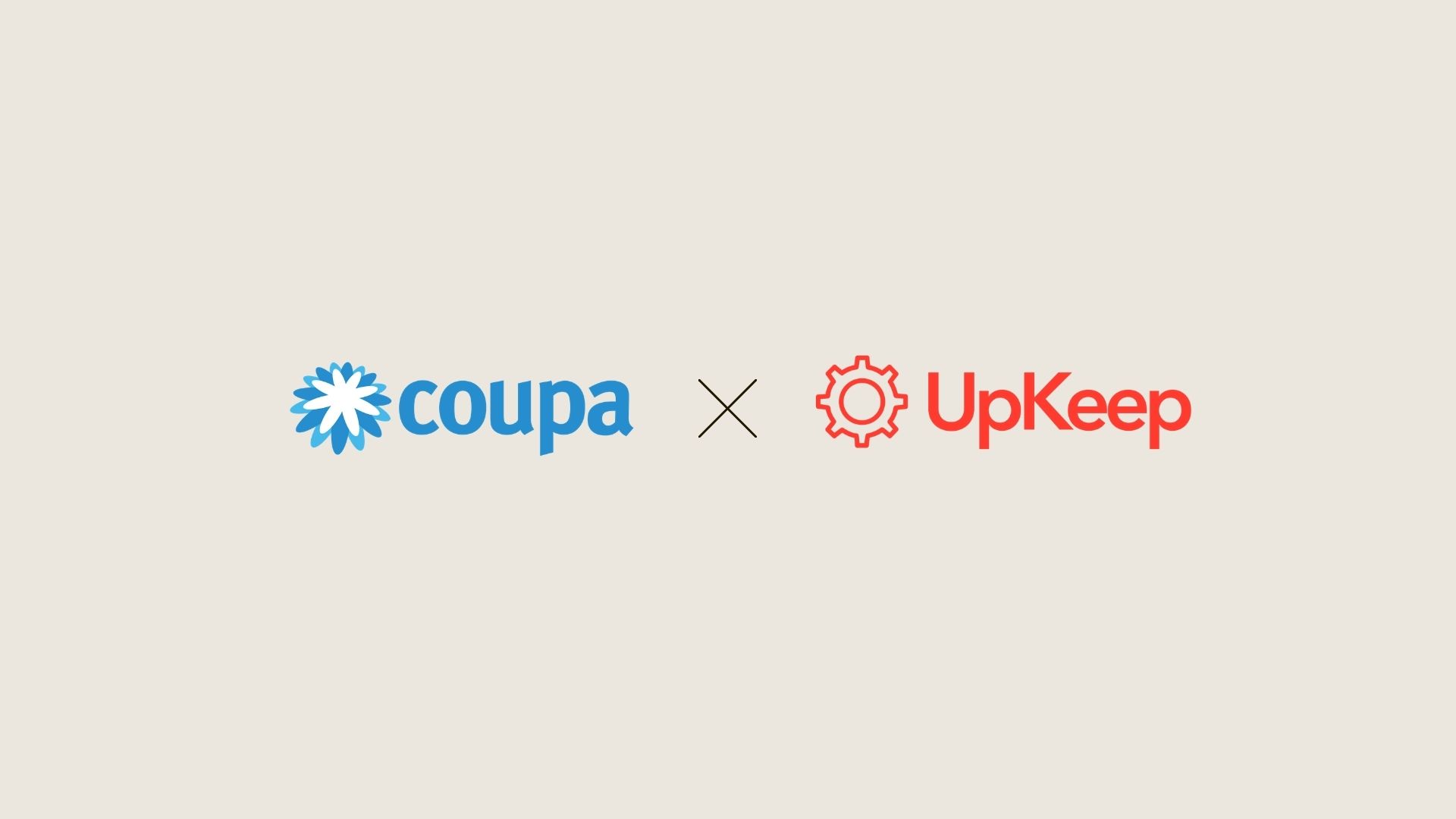 UpKeep is integrated with Coupa!
UpKeep is a modern solution for your maintenance needs. We're so modern that we partnered with UpKeep to provide you integrated ERP & CMMS processes that you didn't even know you needed.
Use Coupa to manage your business operations, use UpKeep to manage your equipment breakdowns & maintenance, and use our in-house integration to streamline your procurement and ensure your maintenance inventory is always in stock.
---
Benefits of Integration
With our Coupa integration, you can...
Stay on schedule & be aligned


Your maintenance shouldn't fall behind schedule just because of an inefficient procurement process. With our Coupa integration, purchase orders are automatically synced, so that your teams are aligned on all procurement activities and you don't fall behind schedule. For example, creating a purchase order request in UpKeep will automatically create the request in Coupa, and maintenance teams can view any Coupa activity on the purchase order.



Eliminate costs you didn't even know about


Our Coupa integration allows you to automatically track inventory changes & transactions in real-time and quickly identify any unnecessary expenses through our analytics dashboard.



Prevent manual entry & human error


Your team shouldn't have to be vulnerable to human errors because of manual data entry. Our

Coupa

integration streamlines your procurement for you, so that your teams can avoid manual entry. Automatically restock your inventory. Automatically create purchase order requests.
---
Features of Integration
Here are two core features of our integration.
Parts and Inventory

With our

Coupa

integration, you can track your inventory changes in real-time. This enables your maintenance team and your procurement team to stay aligned, so that your maintenance storeroom never runs out of stock.






Purchase Orders

UpKeep provides the tools for maintenance teams to initiate purchase order requisitions, while

Coupa

provides the tools for procurement teams to complete the purchase orders. Our integration enables both maintenance & procurement teams to stay aligned on any purchase order activities. For example, once an order is fulfilled, UpKeep automatically restocks the inventory so there is no need for manual data entry by the procurement or maintenance teams.


---
Awesome! Now what?
Coupa is an in-house integration that you can start accessing in UpKeep! Note that you must have a Business Plus account to access this feature.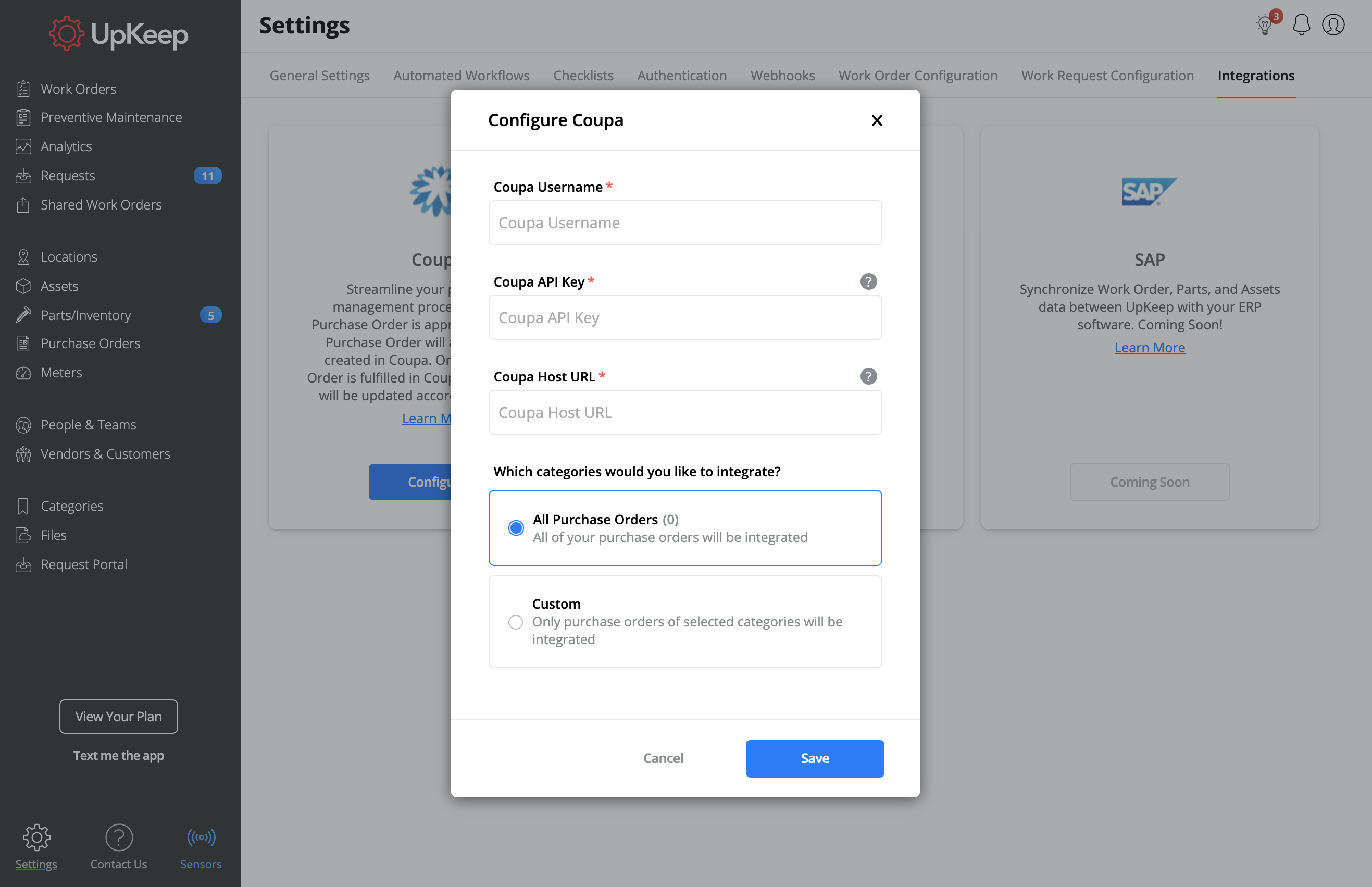 To learn more, please contact us at [email protected] or (323) 880-0280.
For more integrations with UpKeep, check out our app marketplace!
Simplify your maintenance, today.
Start for free. Upgrade any time.