Autodesk Construction Cloud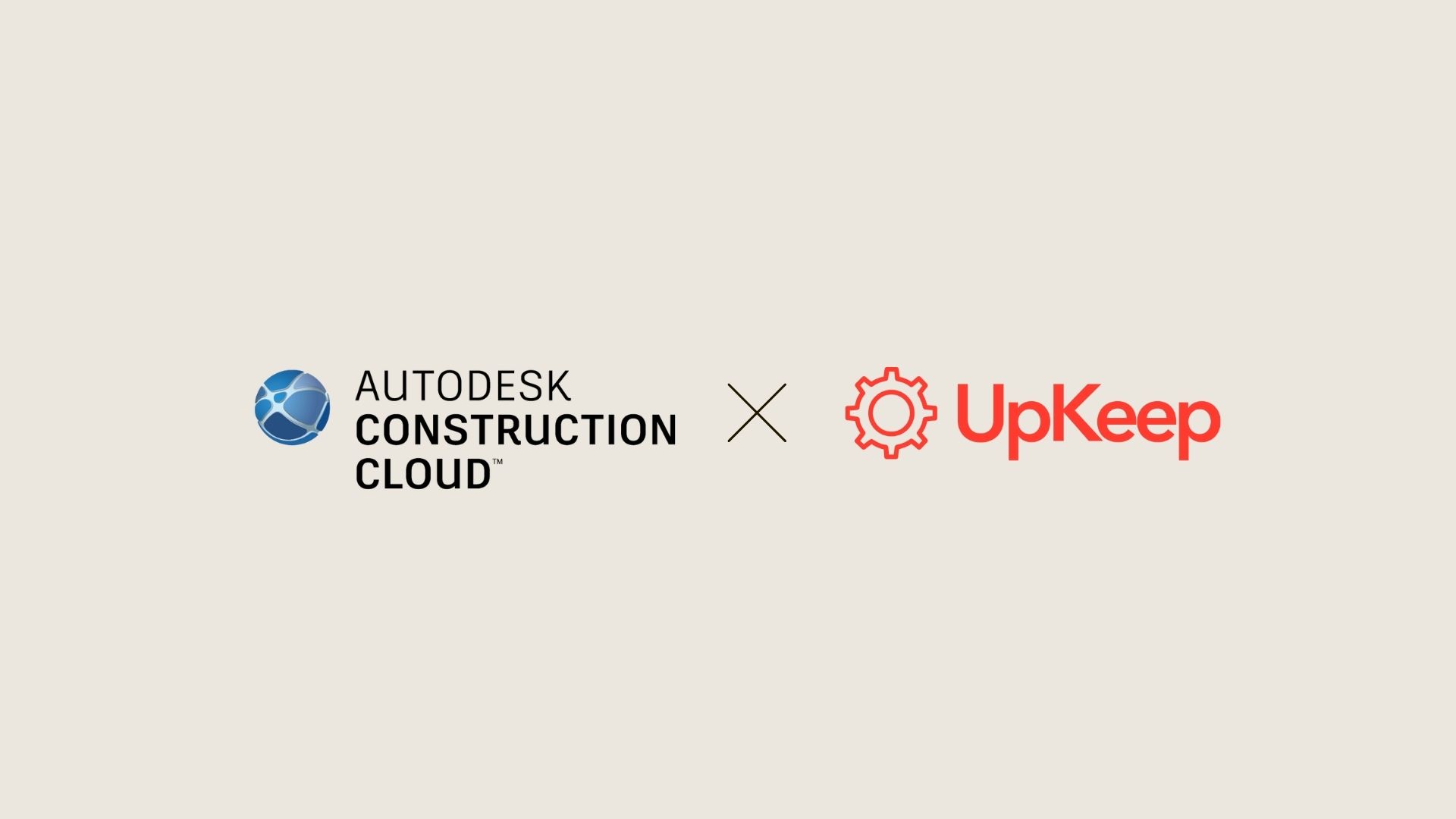 Construction project managers can now integrate Autodesk Construction Cloud® with UpKeep, the leading Asset Operations management software, to seamlessly sync construction documents and data from Autodesk® Docs, Autodesk® Build, BIM 360® or PlanGrid® into UpKeep. With both solutions, managers and building owners can get a comprehensive and accurate overview. The integration is powered by Autodesk Construction Cloud Connect, meaning customers can customize the exact workflows to align with their business processes.
---
Seamless Data Integration
Construction projects are a huge undertaking, and there is a wide variety of materials associated with any given construction project. Floor plans, documents, assets, warranties, etc. — project data can be a pain not only to organize but also to import manually. We're excited for this integration as Autodesk Construction Cloud's mission to empower all builders aligns with UpKeep's mission to make the lives of maintenance and reliability teams easier.
---
Data at Your Fingertips
Once a construction project is finished, there's usually a paper binder packed to the brim with all the aforementioned data and more. This binder is then tucked into a filing cabinet, never to be seen again, until one day when a maintenance team may need to pinpoint a small detail buried somewhere deep in the paper stack. By integrating UpKeep's Asset Operations Management software with Autodesk Construction Cloud, business owners and stakeholders can easily get the data they need in an easily accessible digital format.
"Too often, critical data gets lost or siloed between construction and operations," said James Cook, head of integrations at Autodesk Construction Solutions. "Integrating the full construction record set in Autodesk Construction Cloud with Upkeep supports a seamless handover and simplified maintenance and operations after project completion."
We designed UpKeep to help you stay on top of building maintenance and inspections, all in one mobile destination. This integration with Autodesk Construction Cloud ensures construction users get the maximum lifespan out of their assets.
---
Awesome! What now?
The new connector can be installed to Autodesk Construction Cloud Connect by following these steps. Click here for more details on the integration.
Autodesk, the Autodesk logo, Autodesk Construction Cloud, Autodesk Docs, BIM 360 and PlanGrid are registered trademarks or trademarks of Autodesk, Inc., in the USA and/or other countries. All other brand names, product names, or trademarks belong to their respective holders.
Simplify your maintenance, today.
Start for free. Upgrade any time.