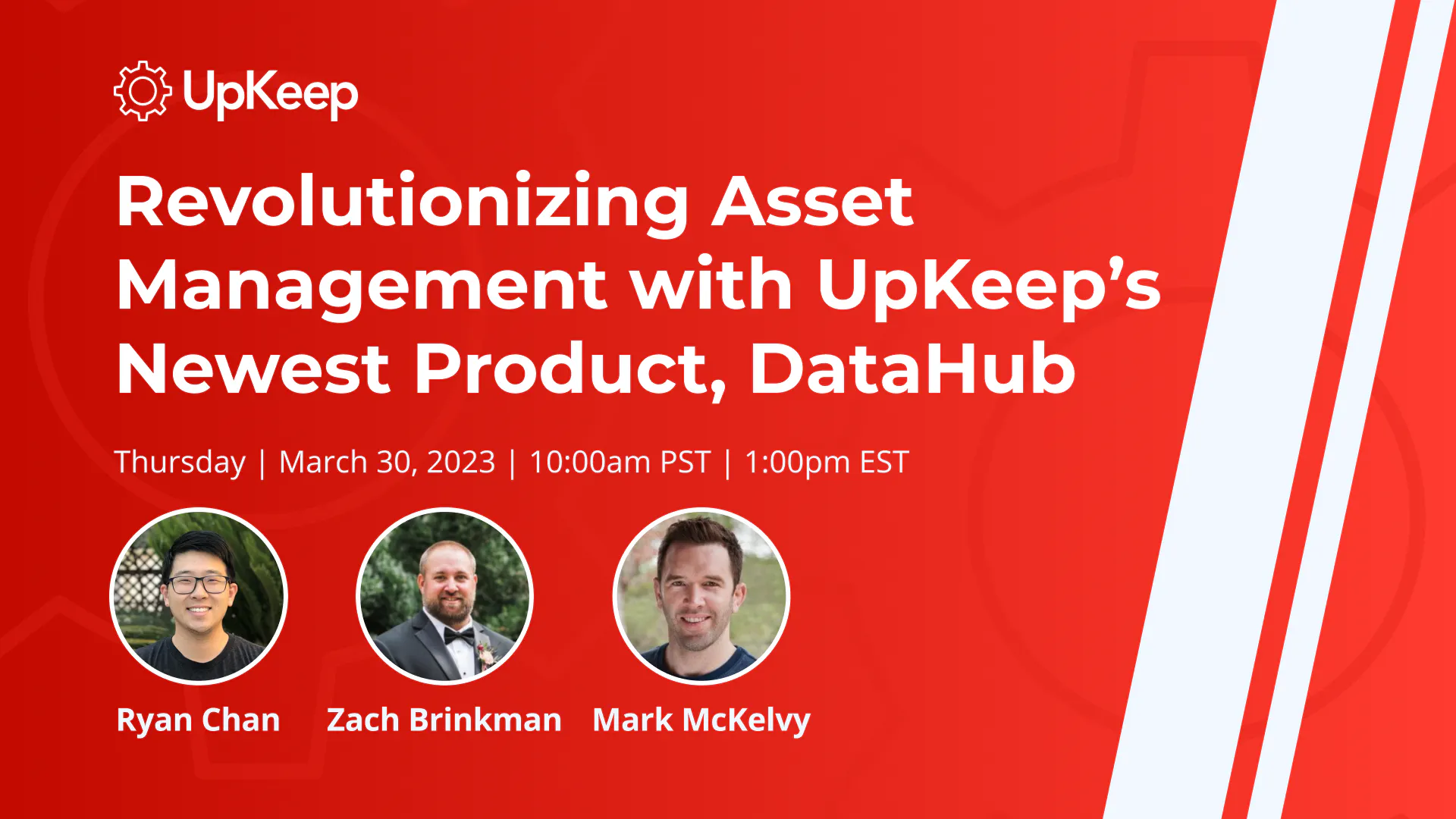 Revolutionizing Asset Management with UpKeep's Newest Product, DataHub
Join us for an in-depth look at UpKeep's latest innovation, DataHub! DataHub is a cutting-edge platform that provides maintenance, reliability, and operations managers with the tools they need to efficiently manage and transform data from PLCs into something they can visualize on a dashboard and trigger work order actions off of in UpKeep. DataHub makes it easy to track, monitor, and analyze your assets in real-time, while improving operational efficiency, reducing maintenance costs, and enabling more informed decision-making.
During this webinar, we will explore the key features of DataHub, including:
Real-time asset tracking and monitoring
Advanced data analytics capabilities
Integration with a wide range of data sources, including IoT devices, PLCs, sensors and more
We'll also share use cases from asset managers who have already implemented DataHub.
Don't miss this opportunity to learn how DataHub can transform the way your maintenance, reliability, and operations teams work. Register now to secure your spot!
Start Date
March 30, 2023 at 10:00 AM PT / 1:00 PM ET
Hosted By