Retail shopping center regulates overtime
A retail shopping company manages more than a hundred retail centers across the United States. Its mission is to provide exceptional consumer environments for communities. The company's shopping centers are constantly evolving and adapting to meet new needs and take advantage of changing situations. When the general manager started his retail site, he chose UpKeep's asset operations management solution as the perfect fit for the company's needs.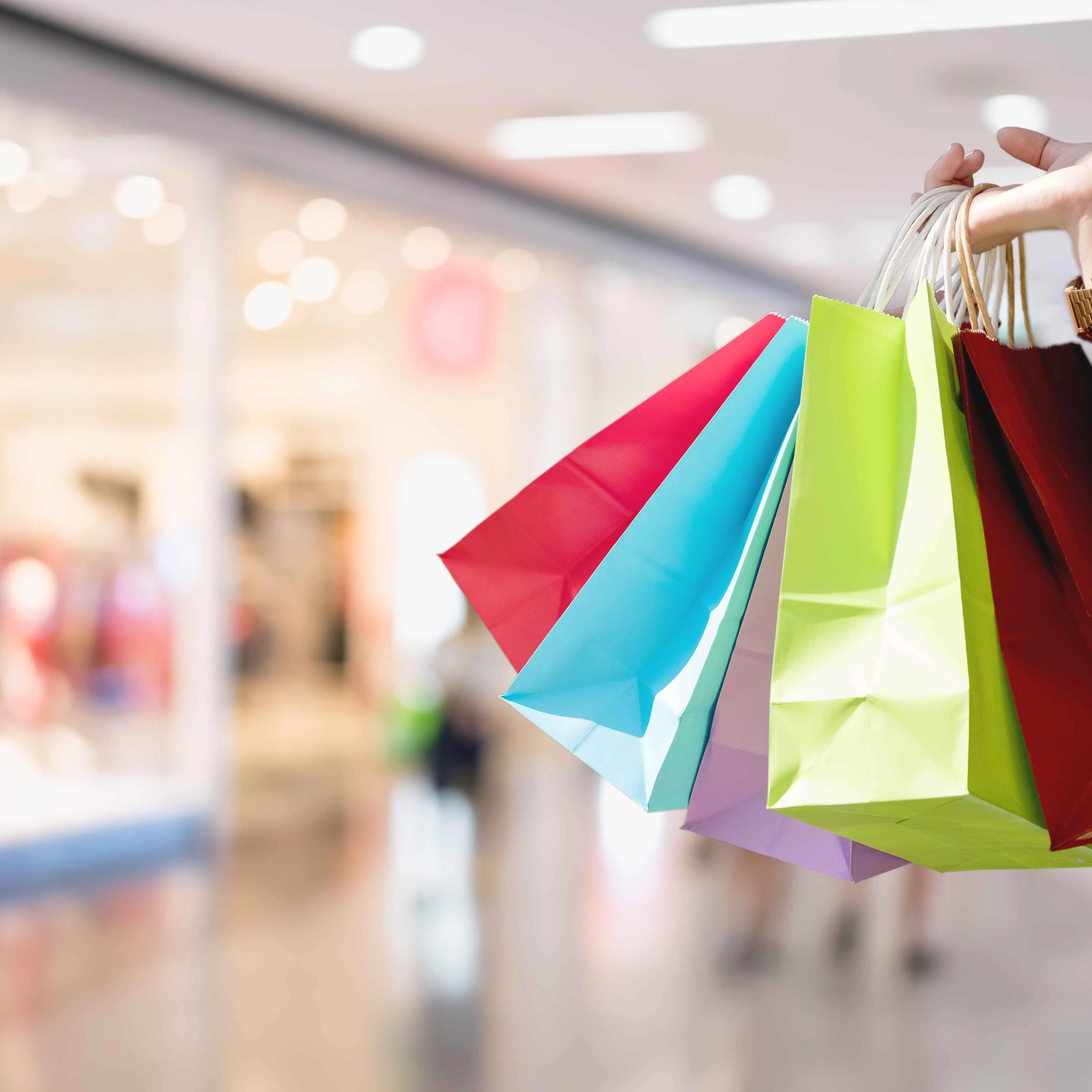 Industry
Property Management
Get the best maintenance advice, straight to your inbox.
Challenge
The manager knew from previous experience that his retail location needed a good computerized maintenance management system (CMMS) as it started doing business. At the time, it was using Excel spreadsheets and construction documents. The manager wanted a mobile-friendly solution that was simple enough for his technicians to easily understand, but complex enough to do what was needed.
Solution
After a few months of rigorous testing, UpKeep proved to be the answer. It tracks and stores the necessary information and helps manage work orders and preventive maintenance, but it's still simple enough for technicians to easily use.
Results
This retail center was able to better track and immediately address safety issues, which was a high priority for the organization.
Since the mobile app was so easy to use, technicians loved being able to have all the information, pictures, checklists, and data right at their fingertips while they were onsite. In addition, they knew exactly what was expected of them so they could make each day a success.
The business itself was better able to regulate overtime to true emergencies as well as gauge inventory needs, especially during all the supply chain issues resulting from the global pandemic.
Finally, data analytics has helped the management team have visibility into all aspects of its business, helping them to make better, smarter decisions for the long run.
New Location, New Maintenance Solution
The manager was given the task of finding the perfect CMMS solution for his particular site. Solutions vary from site to site and region to region within the company, and, as a result, the manager was given a lot of freedom in terms of maintenance options.
Prior to implementing UpKeep at this particular asset, the team was utilizing construction documents and Excel sheets. They didn't have any sort of centralized computerized maintenance at all.
Though the location was only in the first stages of business, the manager knew that his team would be forced to face many problems if a good solution wasn't found. Potential issues included record retention, knowledge management, tracking, work orders, preventive maintenance, and information storage.
Additionally, Excel files are weak in terms of security. The team is responsible for reporting and recording maintenance information and having it available for inspectors to audit.
From previous experiences with other companies, the manager knew that his location wouldn't be able to survive without a good CMMS. As part of the retail industry, a good amount of the company's focus needs to be on its customers. Customer experience and safety is the team's number one priority. Being able to track safety issues, ensure that they're addressed in a timely fashion, and resolve them quickly is critical.
However, the site manager also has to manage his boss's expectations. He has to prioritize customer experience without neglecting preventive maintenance and the other repairs that customers don't see. Without a contiguous system that allows him to manage everything, the manager knows that he'll never be able to keep up with both maintenance and customer experience – one or the other will end up being sacrificed.
Looking For a Simple, Mobile-Friendly Solution
The manager wanted a program that had a simple clean interface for himself and an even simpler interface for the workers.
He was also looking for a mobile-friendly solution that wasn't too complicated for employees. During his search for a CMMS, the manager has seen many programs that work well on desktop, but when they're translated to the mobile platform, they become intimidating for technicians who aren't familiar with the technology.
The technicians wanted a solution that was clean, simple, and translatable. It had to be able to track warranties, inventories, and other information data, as well as to generate reports and provide value.
Switching to UpKeep
Since the retail location was brand new, the team wanted to start out on the right foot by choosing the right maintenance management system. UpKeep turned out to be just what the technicians were looking for.
For about four or five months they had tested a number of different products, looking at how scalable they were and how compatible they were with their location and needs. They considered whether they needed a full CMMS or just a ticket-based work order system. The team eventually decided that a fully serviceable CMMS was the most valuable for its asset.
The company began using UpKeep in early 2019.
Taking Advantage of UpKeep's Mobility
The manager appreciates the simplicity and mobility that UpKeep provides for him and his team. At the very lowest level, he can train his entire team to access all the information he has on his laptop. They aren't wasting time with a technician on the roof and the information seven stories down in his office. They've found that it's a huge advantage to have passwords, information about different units, and preventive maintenance checklists right in their hands.
Maintenance can be tricky for this location as it uses a mixed program. A team is responsible for monthly check-ins while a third party does annual or quarterly servicing, but the technicians have to manage the in-between times as well.
Having an accurate and accessible service record with photographic evidence helps integrate everything and provides information to all the maintenance teams. The manager uses the data to help make good maintenance decisions. Not only does it avoid unnecessary maintenance, it also provides another level of confidence for an operations manager who simply doesn't have the time to go out and double-check everyone's PMs. All the information is right in his hand.
The manager claimed that one of UpKeep's biggest selling points was the mobile platform. He saw it as a way to empower his technicians by giving them access to the information. It regularly saves a tremendous amount of time.
Increasing Worker Satisfaction
As the technicians have spent more time with the system, they've seen worker satisfaction skyrocket. Technicians know what they have to complete and what the expected time frames are like.
UpKeep also helps with delegating tasks to the team and managing expectations on both ends. The operations manager can understand how much time is necessary for each portion of a PM and how much can realistically be done in a certain employee shift.
UpKeep has proven helpful with scheduling tasks for the team. The technicians are unable to address certain work orders at times due to safety or access requirements. However, with UpKeep, they're able to schedule more efficiently. They can assign two-man tasks based on when guys are supposed to be there, what point in the month they're at, and how much time the tasks require. They can also push the team to resolve time-sensitive tasks – like customer experience-type issues – before the shopping center opens.
Regulating Overtime
The ability to track work orders and prioritize them through UpKeep saves the team both time and stress. The technicians have an ongoing tendency to permit overtime to go crazy. They weren't really sure where the extra work was coming from until they looked at how they were prioritizing things. They found that they weren't being good stewards of their overtime and they were letting their priorities run away.
UpKeep helps prevent unnecessary overtime because they can track and prioritize work. They're able to make adjustments based on those priorities and technician headcount.
Though the team has the best of intentions, sometimes technicians are wrong about the urgency of a work order. The manager now has the vision to be able to de-prioritize what isn't absolutely critical.
Tracking KPIs
The number one KPI for the company is eliminating potential liability incidents. They're working on identifying potential areas of liability and resolving them before they become an issue. It's similar to making sure that paint markings on the road are reasonably visible. They're avoiding accidents before they happen.
The technicians also track equipment wear and tear and warranties. The goal is to make sure they're getting the most out of their warranties. As a result, tracking warranty status is a must.
Improving Inventory
Prior to the pandemic, the company lived in a just-in-time world. The manager didn't want to spend a lot of money, so he kept a very limited inventory. The pandemic is teaching him that a small inventory, at least, is a good thing.
The pandemic has made it much harder to obtain needed parts. For some suppliers, it went from a one-day wait to a six-month wait.
Before the pandemic hit full swing, the company put out a policy procedure for air filters. It was fairly easy to get them at that point, and they became an industry leader in that regard.
However, as higher-quality air filters became an industry standard, inventory dried up. But now the technicians are able to track how many units they have in inventory, how many turns they should give them, and how much time they'll get out of them.
It's impossible to know exactly what will be needed in six months – for example, whether the air filter change was going to be permanent. However, inventory information helps the company look into the future.
It can be alarming when somebody says an item has a six-month wait and it's tempting to want to be sure to have everything you might possibly need. The retail center manager doesn't need to purchase with that mindset anymore. As a result, the company has seen many improvements from a cash management perspective.
Saving Time in Work Order Management
Completing a work order used to involve many steps for the company. They'd have to call to tell somebody that they needed a work order. Someone filled out a piece of paper that was later picked up by someone else who took it back to the office, determined whether it needed attention, and sent it down to the actual technician team. The work order then had to be entered in a spreadsheet, completed, and closed out.
All of that happens in less than a minute with UpKeep. The employees have saved plenty of sweat and surety. It's a different type of experience.
Improved Knowledge Management Empowers Future Employees
Tracking and storing information is a huge benefit for technicians. Embracing knowledge management is a huge force multiplier. They saved a tremendous amount of time when they had their records digitized and in the pockets of the users who needed them most.
But the team is also looking ahead. The goal is to have a long history of accurate and accessible information for future teams. The employees realize that the techs they have today will not necessarily be the techs they have in five to ten years. Being able to record history, tracking the work of their teams while knowing that it will be available to future teams, is empowering for the current employees. It reduces long-term stress for both teams' current and future.
All the technicians know what it costs to replace an HVAC rooftop unit. But it's very difficult to understand what it cost to own that piece of equipment over its lifetime. It's very difficult to quantify what it cost to maintain that one piece for its entire life cycle.
Understanding that cost and how it compares to other assets allows them to own, run, and maintain assets in a way that helps save money in the long term, make good decisions and use the information to their advantage.
Keeping Track Through UpKeep Analytics
The manager prioritizes his dashboard, making sure that he understands how much is on his team's plate and how much they're clearing. It's very important to the operations manager, who deals with the team on a daily basis, to be able to see how many work orders are being assigned and how long they take to complete.
They're also constantly looking at work order status. They know what work is remaining, when it needs to be completed, what's a top priority, and what they're doing to close work orders. They can look at work order status by the numbers.
The manager reviews the information at the end of the month or quarter with his operations manager. They can see each technician's productivity and make good decisions about performance management.
The analytics help them, at a glance, manage what they don't need to monitor constantly. It could take hours to quantify what's out there if they were just using a spreadsheet. Essentially, UpKeep takes the vast majority of the administrative load off of the manager's shoulders.
Want to keep reading?
Good choice. We have more articles about maintenance!
4000+ Companies rely on asset operations management
Leading the Way to a Better Future for Maintenance and Reliability
Your asset and equipment data doesn't belong in a silo. UpKeep makes it simple to see where everything stands, all in one place. That means less guesswork and more time to focus on what matters.