Orangetheory generates over $100,000 in savings
Orangetheory Fitness is a boutique fitness studio franchise based in Boca Raton, Florida. As of December 2019, the chain includes over 1,200 studios in all 50 U.S. states and over 23 countries. The burden of phone calls and emails was preventing Mark from wearing his multiple hats all at once. Mark needed a streamlined way to take care of all maintenance work requests in one place, so he could organize and scale maintenance and operations across Orangetheory locations
Company
Orangetheory Fitness
Industry
Fitness Centers & Gyms
Get the best maintenance advice, straight to your inbox.
Background
Orangetheory Fitness is a boutique fitness studio franchise based in Boca Raton, Florida. As of December 2019, the chain includes over 1,200 studios in all 50 U.S. states and over 23 countries. Orangetheory workouts are a form of high-intensity interval training, alternating between short periods of intense exercise and long recovery periods. Each studio has a range of treadmills, indoor rowing machines, and weight training stations to build up endurance and strength.
Mark Haas is the Facilities Manager at 37 Orangetheory studios in San Diego, Orange County, and San Francisco.
Challenge
In addition to overseeing the facilities and maintenance of each studio, Mark has a wide array of responsibilities in accounting, IT management, and more. The burden of phone calls and emails was preventing Mark from wearing his multiple hats all at once. Mark needed a streamlined way to take care of all maintenance work requests in one place, so he could organize and scale maintenance and operations across Orangetheory locations.
Solution
Mark turned to UpKeep's digital work order solution to unify maintenance requests in one location and ensure that they achieve maximum cost savings on their workout equipment.
"UpKeep for me was an easy choice, one, given the price, and two, given the abilities that UpKeep provides. UpKeep has definitely added a sense of organization and communication that was definitely nonexistent before. What's nice about this as well is it's given us a window of opportunity to create a game plan for each location, and it certainly helped us get more accomplished than what was previously happening."
Results
Taking advantage of warranties has meant that Orangetheory has been able to save hundreds of dollars per piece of equipment. In order to do so, the company has to be able to show that individual parts wear out within the warranty period. UpKeep allows comprehensive tracking of serial numbers as well as pictures of the equipment as they wear out over time. For instance, having 15 water rower tanks covered under warranty saves $180,000 on new equipment.

Streamlined Communication Between Fitness Studios and Upper Management
Mark knows exactly what is going on at each Orangetheory location across California, without needing to make the trip out and assess the situation. Mark relies on UpKeep as a reporting device to report on everything that is happening at each Orangetheory location. Mark is able to process the maintenance requests that come in from employees across studios and assign work orders to appropriate external vendors.
With a streamlined flow of communication happening in real-time within the UpKeep app, Mark was able to better organize and keep track of the maintenance requests that were outstanding those that were completed. "Before UpKeep, they were able to get to things if they were able to get to things. And half of the time, there just wasn't a timeline on them saying, "Oh, yeah, we did this last year at this time,' or, 'You know what, I never got an email about this.'" Now, Mark has a source of truth and can let management know exactly when maintenance requests are completed on time.
Increased Equipment Reliability with Preventive Maintenance
When an Orangetheory has an HVAC issue, they previously had to call or email to get help from a maintenance technician. With UpKeep, each store employee can submit a work request to reactive issues, so that they are handled in a timely manner to provide the best possible experience for customers. When first looking into maintenance and work order management software, Mark wanted a tool that was the most user-friendly for studio managers. UpKeep's simple mobile app allows any studio manager to submit a work request when a machine is down.
Equipment reliability and functional equipment are critical for each studio. If one treadmill is down, Orangetheory would have to potentially limit a class size if it's full. UpKeep's maintenance management solution allows each location to perform regular maintenance on equipment to ensure anyone who wants to attend a fitness class can do so with ease and safety. Mark can easily assign work orders to vendors in UpKeep. "Including someone who isn't part of our organization, but is still responsible for these tickets, was a game-changer. Because that, again, will cut out somebody like me who's just really a reporter or a middleman." Mark reduced his admin work and allowed UpKeep to take care of vendor communication in the background, while he focuses on optimizing facility operations to provide an unparalleled customer experience.
Warranty Tracking Leads to Over $100K in Repair Cost Savings
Mark has implemented routine equipment maintenance in every studio each month for both liability reasons and to keep warranties in check. If maintenance work is not performed regularly on workout equipment, the company would not be able to have the parts and labor costs covered under their warranties with the fitness equipment manufacturer.
Mark shared that UpKeep has saved him "hundreds per piece of equipment." For three years, each Orangetheory location is guaranteed free parts replacements as long as they can show that the parts themselves are worn out. They're able to show in UpKeep serial numbers and pictures of the rowers as they wear out over time. For example, a replacement water rower tank at one Orangetheory location is $125. And that location has 15 water rowers. "Instead of spending $180,000 on new water rowers at this particular location, we're able to have the costs covered under warranty," Mark shared.

In all 37 locations, UpKeep's warranty tracking capability has saved Orangetheory $83,000 per year in just parts replacement cost savings on their rowing machines alone. "Warranty tracking is a huge asset for us across 37 locations. From an equipment standpoint, we're looking at tens of thousands of dollars each year in savings. Tracking preventative maintenance using the UpKeep app, it's going to be even more."
Seamless Work Order Prioritization Leads to Greater Efficiency
With UpKeep, Mark can easily indicate a work order's priority level and help his team know what issues to tackle. "UpKeep is extremely valuable because as a one-man department, there's no way I could be everywhere at all times," Mark said. Before, there was no way of securely indicating in one space all the outstanding, lower priority work orders that needed to be completed in the future. This would sometimes lead to deferred maintenance or work that would be forgotten.
Now, Mark has revitalized how maintenance is accomplished swiftly and in the best interests of his business. "I can start categorizing lower priority work orders per location and group them, so that I know when time and resources and/or money is available, and we want to, let's say, paint this wall in one of the locations, I can always go back to it by marking the lower priority level in UpKeep and add photos, along with keeping updated notes. I've already got that on file and categorized it to that specific location."
Increased Visibility Across the Company into the Status of Work Orders Through Updates
Mark can start his day knowing exactly the status of maintenance work orders happening across all 37 locations, without making a single phone call. All he has to do is open his UpKeep app and scroll through all work orders in progress.
Once Mark secures a vendor to take care of the maintenance request, he can make a comment in the work order updates section to notify the studio manager the status of their request. "On the UpKeep ticket, we can go back and forth with any questions. This also gives me a way and a window to be able to communicate to my studio managers in terms of what the issues are and give them up-to-date statuses of their UpKeep tickets."
A Lasting Partnership Built on Mutual Customer Commitment
When COVID-19 began, Orangetheory was one of many UpKeep customers that experienced impacts to their business. With gyms mandated to close, Orangetheory froze their member accounts. Similarly, UpKeep paused Orangetheory's account, as their source of revenue was impacted. Customers over revenue is core to UpKeep's mission, just as Orangetheory prioritizes their own customers' success and wellbeing.
Unlike other CMMS providers, UpKeep swiftly acted to ensure that all customers felt supported during unprecedented times. "You guys were gracious in working with us and putting our services on hold while our locations were closed. So that was definitely a positive for us, 'cause while our costs with UpKeep are not expensive, it's still a cost that we didn't have the money for at the time. And so that was very gracious of UpKeep to be able to postpone our services and allow us to freeze our services during our more desperate times." For both Orangetheory and UpKeep, putting customers first was an easy decision to make in challenging times.
"And now that we're back in action, UpKeep is definitely being used. In fact, I actually feel a little guilty because I have probably seven or eight pending requests right now I haven't even looked at," Mark said. Even as the world reopens, one this remains the same: UpKeep and Orangetheory have a lasting partnership - one that relies on customers at the forefront.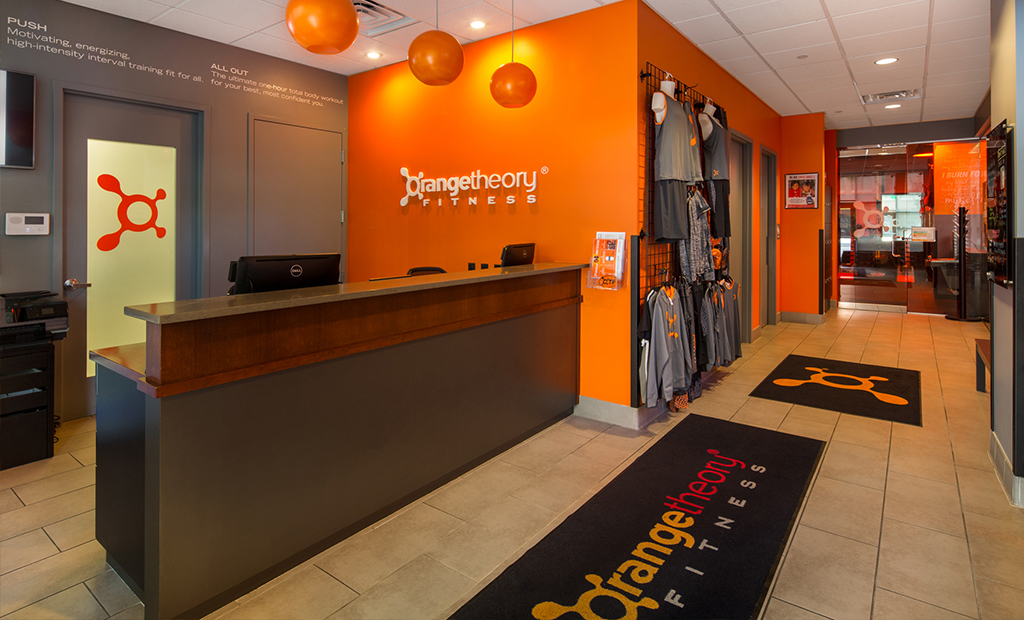 Want to keep reading?
Good choice. We have more articles about maintenance!
4000+ Companies rely on asset operations management
Leading the Way to a Better Future for Maintenance and Reliability
Your asset and equipment data doesn't belong in a silo. UpKeep makes it simple to see where everything stands, all in one place. That means less guesswork and more time to focus on what matters.