Healthcare Center captures data and reduces errors
A group of healthcare centers provides caring, affordable, high-quality healthcare and supportive services to everyone, with a special commitment to uninsured, low-income and medically underserved persons. When the organization needed more complete data to present to the Joint Commission, it chose UpKeep as its computer maintenance management system (CMMS) of choice.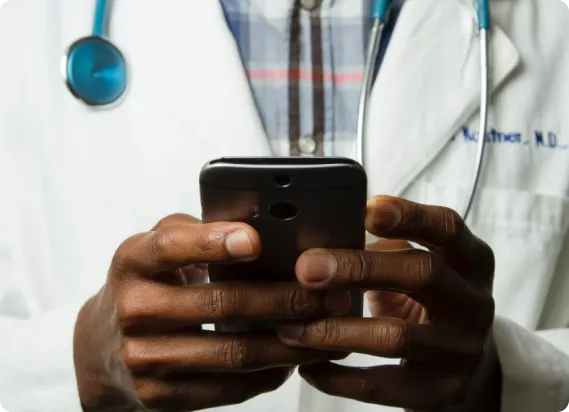 Get the best maintenance advice, straight to your inbox.
Challenge
Although the healthcare group was operating on an organic, homegrown IT system that managed workflow, the organization really needed to better capture data from throughout its properties. The previous system also required that communication be done outside the system itself, which led to inefficiencies in overall work processes. Asset management was done on spreadsheets, which led to additional tracking issues for parts and equipment.
Solution
When the organization was ready to switch CMMS solutions, a senior-level IT executive vetted all the possible options, compared them with the organization's wish list of features, and chose UpKeep's mobile-first solution as the best value for the investment. By the end of last year, this group of healthcare centers brought on an associate director of facilities to manage the implementation.
Within the first few months, the group has already transitioned the majority of its employees to UpKeep, implemented regular data reports that have improved decision making, and streamlined its asset and parts management to reduce costs.
Results
This group of healthcare centers was able to significantly reduce errors and completely eliminate an hour of time per month that was previously required to manually count inventory parts. In fact, after implementing UpKeep, the team found zero errors on thousands of parts and has been able to implement an effective electronic sign-in and sign-out process.
Fast Implementation
After the healthcare centers made the decision to implement UpKeep, there was a period of basic testing. The facilities director soon led the roll-out and started to scale the solution for the entire organization. It started small, with only a couple of sites, but the team soon started to balloon its coverage of UpKeep.
Instead of completely changing systems overnight, a split approach was taken to gradually transition technicians entirely over to UpKeep. While the old system was still available to staff members, they were encouraged to use UpKeep, which promised better and faster results.
The team also had weekly meetings with UpKeep staff to ensure that implementation was occurring smoothly.
The Need for Data Capture
The company's old maintenance management system was basically built by the IT department and resembled an Excel spreadsheet system. It managed workflow, but wasn't able to properly capture data. Being very skeletal in terms of what information was built into the platform, it didn't have the level of detail that UpKeep provides.
Although the data in the original system was sufficient, report requirements for the Joint Commission evolved over time and the organization wanted to ensure that it had strong data moving forward.
Now, data can be viewed in multiple ways. UpKeep's reporting ability helps with understanding the information by allowing data to be presented in different ways.
Streamlining Communications
In addition to data challenges, employees had to go outside of the homegrown system to communicate, which added to inefficiencies. Workflow had to be tracked in the organic system while communication had to be tracked in the email system, which was difficult and time-consuming for the team. Checklists, coordination, and management tools were also done outside the system.
UpKeep has allowed this healthcare group to consolidate that communication into one system, providing the tools to allow better integration and inclusion of that communication. Though outside communications are still being used, the team continues to develop ways to integrate these check sheets and spreadsheets into UpKeep to allow easier viewing for technicians.
Data Looks Back to Help the Company Look Forward
UpKeep helps this group of healthcare centers study what type of work is being requested, which may be related to things like doors and locks, landscaping or painting. Understanding which sites have needs and what those needs are is crucial, and UpKeep allows the team to access and track that information. Additionally, the organization is expanding, and team efficiency is a priority from a facilities standpoint, as it's what patients, customers, and clinicians expect.
Prior to UpKeep, the organization was working in primarily a reactive mode. However, now that UpKeep has been in place for a few months, data has been gathered. Looking back helps the team predict the future and be proactive about addressing typical pitfalls.
The director of facilities checks UpKeep's aging report weekly. This helps the team see its efficiency at moving work requests through the system and at acquiring parts. The company has managed to reduce the length of aging reports drastically as a result of better business decisions.
Additionally, user reports help to understand the ticket count and the paradigm shift that's now in place. These reports have proven helpful when responding to stakeholders on why and when things happen, allowing the team to focus more on the customer side of things.
In the past, individual work schedules would accumulate one at a time and end up on the aging report. Now projects can be scheduled a couple months in advance, and work orders can be batched. Not only are they removed from the aging report, but they are completed more thoroughly and efficiently.
Asset Management Reduces Errors
Prior to UpKeep, this healthcare group managed all of its assets and parts in a spreadsheet. This meant that the management team had to spend an hour every month on a hand count audit of the parts. Numerous deficiencies, miscounts and errors were common. However, after implementing UpKeep, the team checked a recent count and found zero errors on thousands of parts.
The improvement resulted from better electronic controls through a sign-out and sign-in process. Before, employees often forgot to account for items, which would then get lost or forgotten. Now, with the parts check-in system, keeping track of parts is much easier; and, with thousands of parts, even a one percent savings is substantial.
The healthcare centers are now adding medical equipment to its asset inventory, which includes everything from thermometers and stethoscopes to blood pressure cuffs and ECG machines. The team plans to track everything in UpKeep, including the process of acquiring new medical equipment as well as maintaining and tracking it. Compliance details and preventative maintenance performed will also flow through UpKeep.
With so much equipment at many different locations, there's a lot to track. While the team is currently using both spreadsheets and multiple vendors now, ideally it will eventually all funnel down to a single fluid process.
Want to keep reading?
Good choice. We have more articles about maintenance!
4000+ Companies rely on asset operations management
Leading the Way to a Better Future for Maintenance and Reliability
Your asset and equipment data doesn't belong in a silo. UpKeep makes it simple to see where everything stands, all in one place. That means less guesswork and more time to focus on what matters.